Wow, it's all kicked off in Brazil overnight. Just when we thought that qualifying was done and dusted, with Lewis Hamilton putting his Mercedes on pole for tomorrow's F1 Sprint, we got the notification that there could be a technical infringement with his car's DRS. To make things even more dramatic, Hamilton's championship rival, Max Verstappen, has also been called to the stewards for a potential breach of parc ferme conditions!
So, let's start at the beginning. Hamilton set a super fast time in Friday's qualifying session around Interlagos, a 1:07.934, which was over four-tenths off what Max Verstappen could achieve for P2. Lewis does have a fresh ICE in the back of his Merc, which he is receiving a five-place grid penalty for on Sunday's race, but nothing seemed out of the ordinary in the 90 minutes that followed after the chequered flag was waved for qualifying.
That was until the Technical Delegate's Report…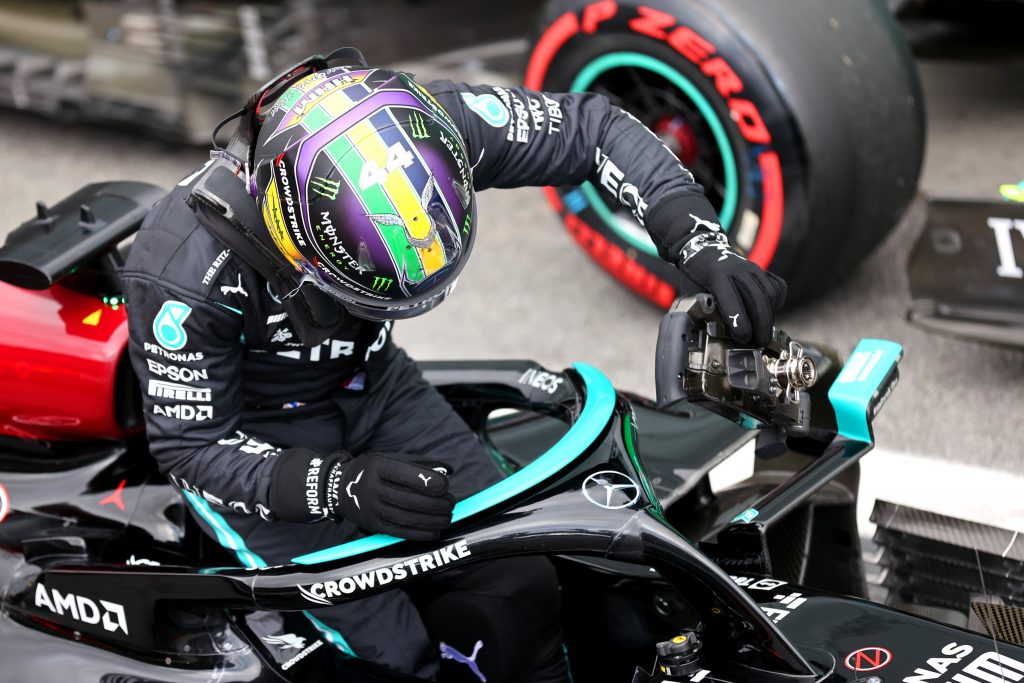 HAMILTON'S CAR UNDER INVESTIGATION
"The uppermost rear wing element adjustable positions were checked on car number 44 for compliance with Article 3.6.3 of the 2021 Formula One Technical Regulations. The requirement for the minimum distance was fulfilled. But the requirement for the maximum of 85mm, when the DRS system is deployed and tested in accordance with TD/011-19, were not fulfilled.
"I am referring this matter to the stewards for their consideration."
Shortly after this document was shared, it was confirmed that a Mercedes team representative was required to report to the Stewards at 19:15 local time.
After waiting hours and hours, we eventually had an update which was that there was no update. At close to 22:00 local time, the stewards announced that they had postponed their decision-making process until Saturday morning as they "await further evidence that will not be available until the morning".
The stewards also ordered the Technical Delegate to "supervise the removal of the rear wing assembly of Car 44, and to impound this part under seal" in addition to supervising "the transition of Car 44 into overnight conditions, permitting only those actions needed to store the car".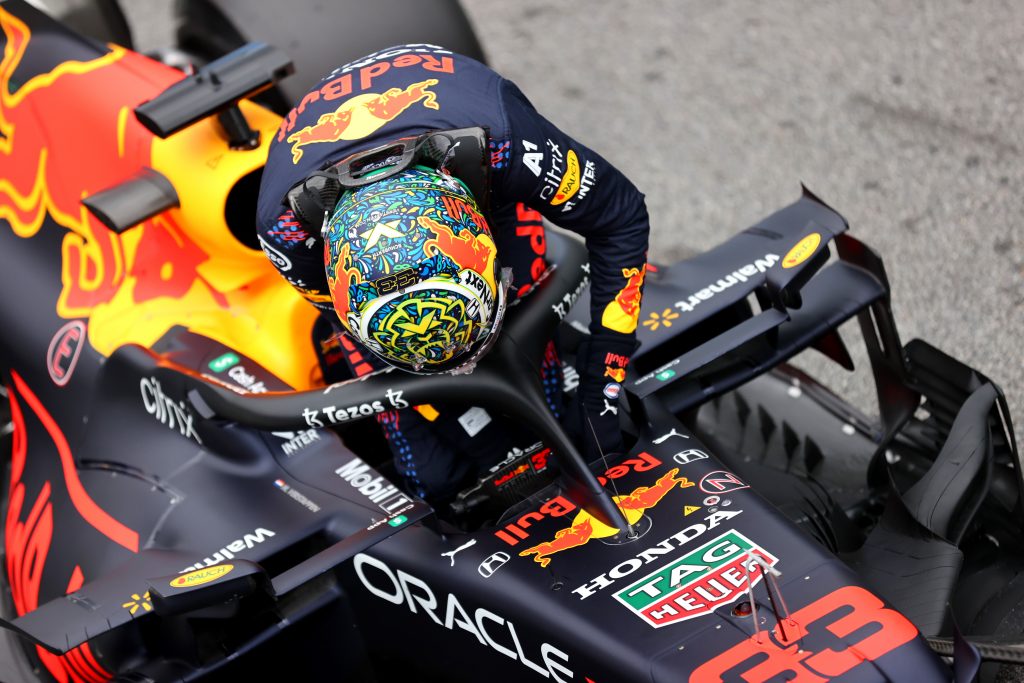 VERSTAPPEN CALLED TO STEWARDS
Just when you thought that was enough drama for one evening, the FIA confirmed that Max Verstappen had been summoned to the stewards at 09:30 the following morning. Why? Well, it's all to do with an alleged breach of parc ferme rules.
Article 2.5.1 of the FIA International Sporting Code clearly states that once inside the Parc Ferme, "no operation, checking, tuning or repair is allowed unless authorised by the same officials or by the applicable regulations".
This summoning comes after videos started to circulate online, potentially showing Verstappen touching both the rear wings of his car and the Mercedes of Lewis Hamilton. Could this suggest he knew of a possible issue at the time?
Peguei o Max conferindo as asas ao final do Qualy. pic.twitter.com/QY8gr66ujO

— Frederico Monteiro (@frd182) November 12, 2021
If Hamilton is found to have an illegal car, a disqualification from qualifying seems likely, and we will see him start the F1 Sprint from the back of the grid, which will certainly make things interesting! For Max, it's not clear what the potential punishment would be if found guilty, but it's certainly another fascinating twist in this incredible title fight!