Whilst other drivers have been hitting the gym and hanging 30kg weights from their heads, Max Verstappen has been preparing for the Belgian GP in a slightly different way…
In a dramatic sim racing mini-movie, Max was transported all around Belgium and put the 2011 championship-winning RB7 through its paces in some pretty insane conditions!
Not only did Verstappen take the F1 car for some explosive off-roading (with actual explosives), but he also took part in a doughnut contest, and was even chased by a helicopter at night! 🤯
Not exactly sure how that prepares you for flying up Eau Rouge though!
The reigning F1 champ is one of many drivers that have a soft spot for Spa, even when shit-loads of rain turns it into the world's biggest waterslide.
"I love Spa-Francorchamps, it is one of my favourite tracks on the calendar," said Verstappen. "I was born in Belgium, so it's always a special feeling coming back here. Last year's Belgian GP was the wettest conditions I have ever driven in.
"I wanted to prep properly, and my engineers made it a real challenge. The gaming approach was really fun. Asphalt, off-road, day, night, being chased by a helicopter… I'm ready for you, Belgium!"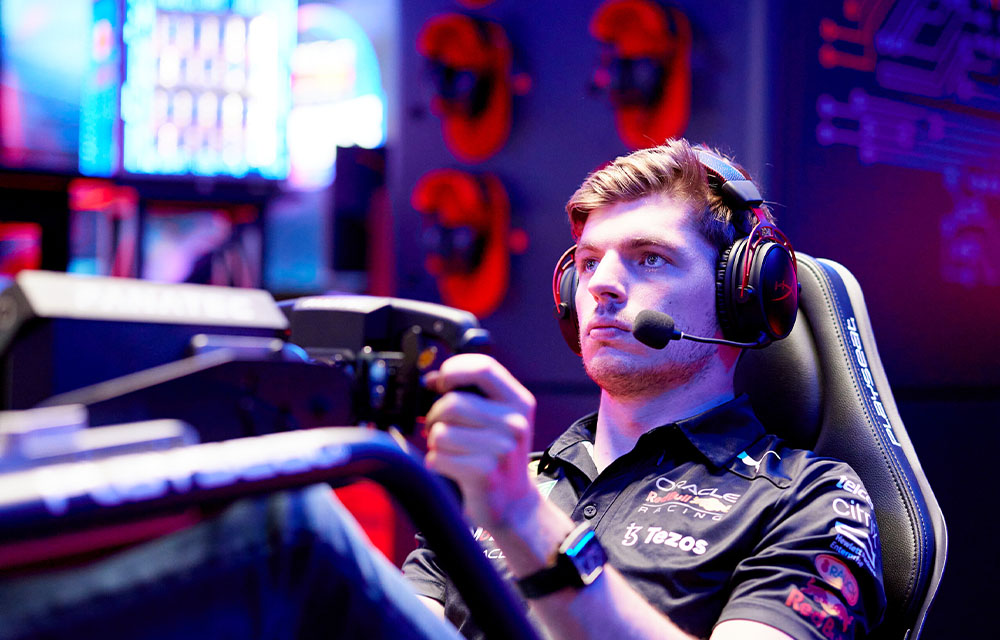 According to Verstappen, the RB7 had to be fitted with special wheels to be able to grip the surface during the off-road sequences but a night chase against a helicopter stole the show for the F1 champion.
He added: "The off-road and helicopter chase parts were filmed in Lommel, not that far from where I grew up. Going that fast in the middle of the night – surrounded by darkness with a helicopter looming over my shoulder – really was special."
It's safe to say, Verstappen is now ready for anything Spa can throw at him!