When you're at a driver's home race, it's pretty common to see a themed grandstand. Whether that's Esteban Ocon and Pierre Gasly at Paul Ricard or Lance Stroll at Circuit Gilles Villeneuve, it's a space for hardcore fans to group together. 
However, for one driver, one home grandstand isn't enough. It's a case of world domination.
Max Verstappen, the reigning world champ, will have SIX of his own grandstands in 2023. Yep, SIX. As well as special seating at Zandvoort for the Orange Army, his fans will also be able to buy grandstand tickets for nearby venues like the Red Bull Ring, Hungaroring and Spa-Francorchamps. He's a popular guy 😅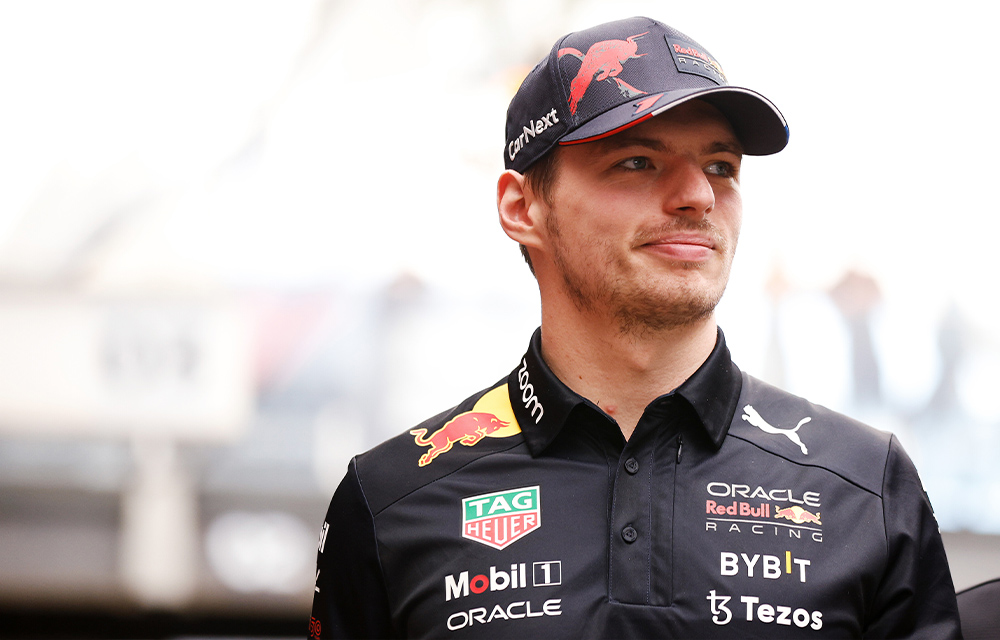 But now Max is taking on two new circuits for the upcoming season.
Fans of Verstappen can now group together to sing "SUPER MAX" to their hearts' content in Spain and Las Vegas 🎶
Of course, Spain is the location Max got his very first F1 victory back in 2016. If you're interested, the grandstand will offer a good view of Turns 12 to 14, and three-day weekend tickets start at €385.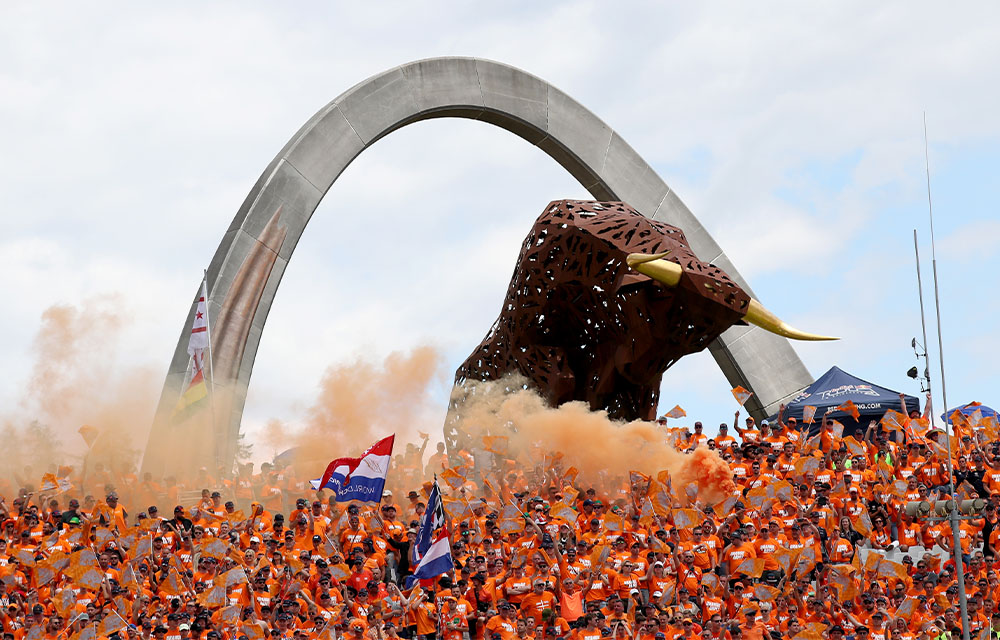 Then there's Las Vegas, being hosted over the Thanksgiving weekend and held at night on a Saturday. Prices are still not known at the moment, but as part of your package, you'll be able to pick up all-inclusive food, non-alcoholic beverages and a special Max Verstappen Premium Las Vegas Travel Bag – what an essential 💅
Just think, ten years from now, Max could have a grandstand in every country!