Max Verstappen has been channelling his inner Christian Horner recently and playing the new F1 Manager game. However, he's really not happy about his race engineer's rating 😂
"His rating is ridiculously low. I don't even know. Someone, I think, completely drunk must've made up that rating," Max said to media, including The Race, ahead of the Italian GP.
Gianpiero Lambiase, or GP as Max knows him, has an overall rating of 84. It seems a bit harsh, considering Peter Bonnington (Lewis Hamilton's race engineer) is 93-rated! 😬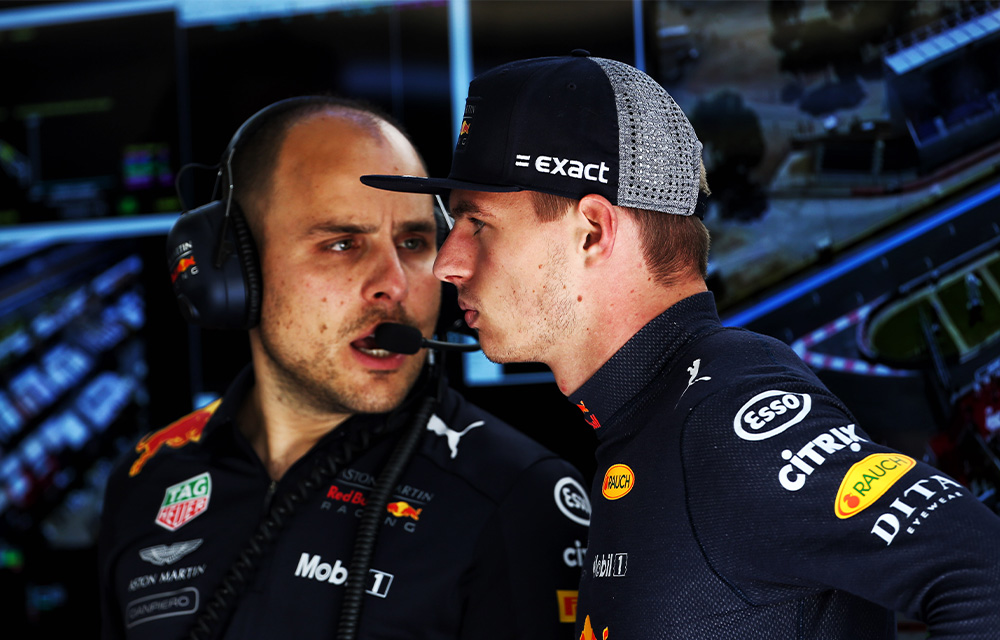 It sounds like the reigning champ enjoys playing the new F1 Manager game, calling it "nice and relaxing to play."
"I play myself, so I'm basically Christian (Horner). And yeah, it's fun."
The Dutchman himself boasts the highest rating on the game (90) alongside his old championship rival Lewis Hamilton.
He added: "I'm okay with my rating. I'm just not happy with GP's rating."
Well, don't leave us hanging Max! What rating do you think GP should be?!