F1 driver, part-time strategist, marshal and full-time campaigner. Is there anything Sebastian Vettel can't do? Over the past two seasons, we've seen the four-time champion become one of the biggest advocates for change.
He's switched to renewable energy away from the race track, installed a solar panel, and eats locally-grown food. Last year while COVID-19 brought racing to a standstill, Seb spent his lockdown working on an organic farm and earlier this year helped to build a bee hotel at a local school in Austria.
"Probably the truth is, when I was younger, I was not thinking about a lot of stuff. My life is not sustainable because travelling around the world doesn't help, but in my little bubble at home, I try to make as much of a difference as I can," he told Sky Sports F1.
It didn't stop there!

After the race a group of @AstonMartinF1 fans came together to pick up litter across the grandstands

Seb is an inspiration on-track and off 👏

📸 : @AstonMartinF1 #USGP 🇺🇸 #F1 pic.twitter.com/KrgOcIvK8g

— Formula 1 (@F1) October 25, 2021
We've had a bit of a soft spot for the Aston Martin driver ever since he helped to clear up rubbish around the Silverstone circuit after the British Grand Prix and inspired fans on the other side of the world to team up to do the same at the US Grand Prix.
"That's really, really great to see. Again the focus was not 'okay I want to spread a message for the people to inspire'. It was more actually to get rid of the litter in the first place. Together with Silverstone, I asked, 'can I help you?' They said yeah, you can, and we organised it in a silent way.
"I was surprised it had such a big impact and inspired so many people. I had young children writing and messaging that every time they go now through the woods, they pick up litter."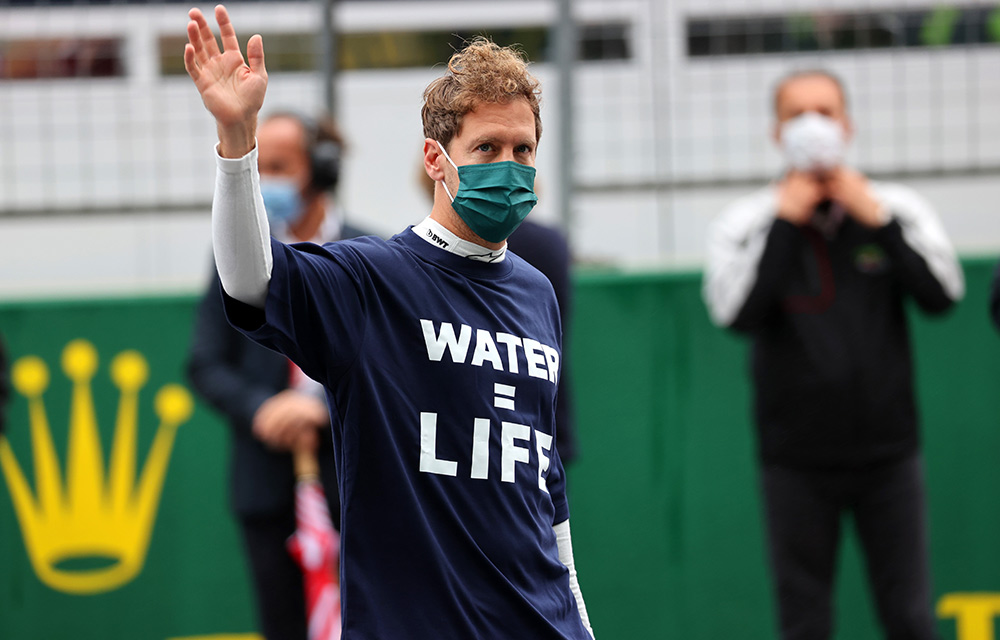 However, one person can't make lasting change, and Vettel believes F1 needs to do more to tackle its environmental impact at every race weekend.
"It's about the responsibility that maybe F1 carries as running the show literally, making sure that not as much litter is produced and that people could leave it behind. Also, it's about our impact. Everybody on the grandstands to make sure the garbage ends up in the bin and not lying around somewhere."
You can't not love this man!
Is Seb right? Should F1 do more to become eco-friendly? Let us know in the comments below.