SEB!!!! Okay, admit it. Did anyone else start tearing up when Sebastian Vettel crossed the line to finish eighth at Imola? We sure did 😭
Heading into the weekend, things didn't look good for Aston Martin. They sat last in the Constructors' Championship and, thanks to Williams' Alex Albon heroics in Australia, they were the only team yet to score.
But somehow, in a very unlikely turn of events, both Vettel and his team-mate Lance Stroll managed to bring both AMR22s home in the points in eighth and 10th. Woohoo!
TEAM STANDINGS AFTER 4 ROUNDS 👀

Red Bull up to P2, and trail Ferrari by just 11 points#ImolaGP #F1 pic.twitter.com/18atn4vOYN

— Formula 1 (@F1) April 24, 2022
Seb was clearly enjoying himself after the race, and it's safe to say he was pretty flabbergasted by the result given how much his team has been struggling at the back so far this season.
"For us, it's like a victory," he said. "To be honest, we are not the fastest at the minute. I think we are pretty much at the other side of the field, but we did really well.
"The weekend helped us with the conditions, but we managed to capitalise. We did great job on calling for the dries, and everybody else then I think copied what we did."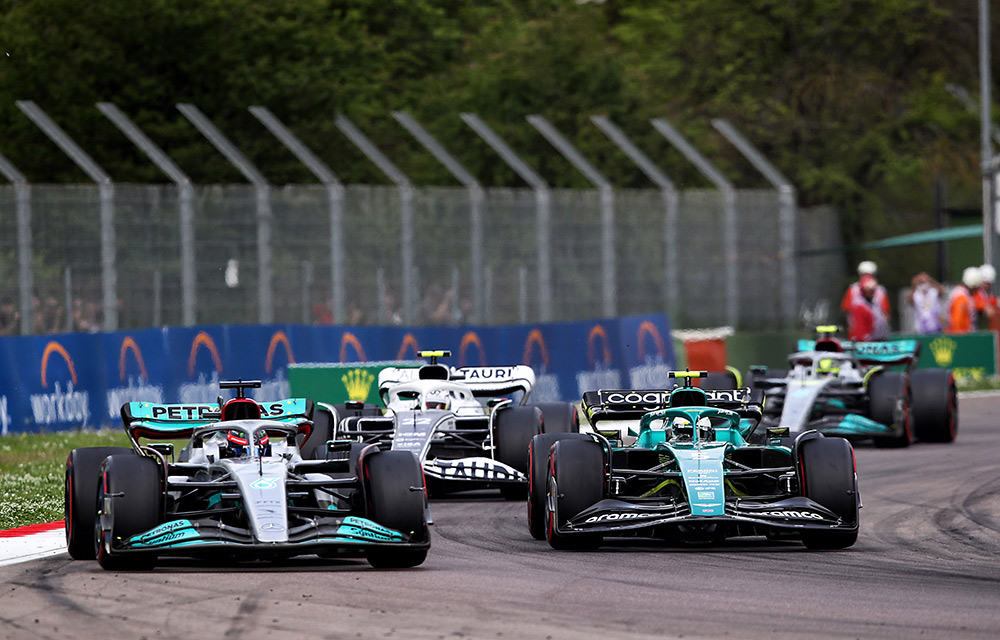 Throughout the weekend, Vettel and Aston Martin didn't make any mistakes. The four-time World Champion reached Q3 ahead of the likes of both Mercedes. Climbing from 13th to eighth during the race, they nailed their strategy.
Becoming the second driver to swap early for slick tyres meant that points never looked in doubt. Although he was later overtaken by the faster AlphaTauri of Yuki Tsunoda and Ferrari's recovering Charles Leclerc, Seb was just happy to have put up a fight against his former team-mate.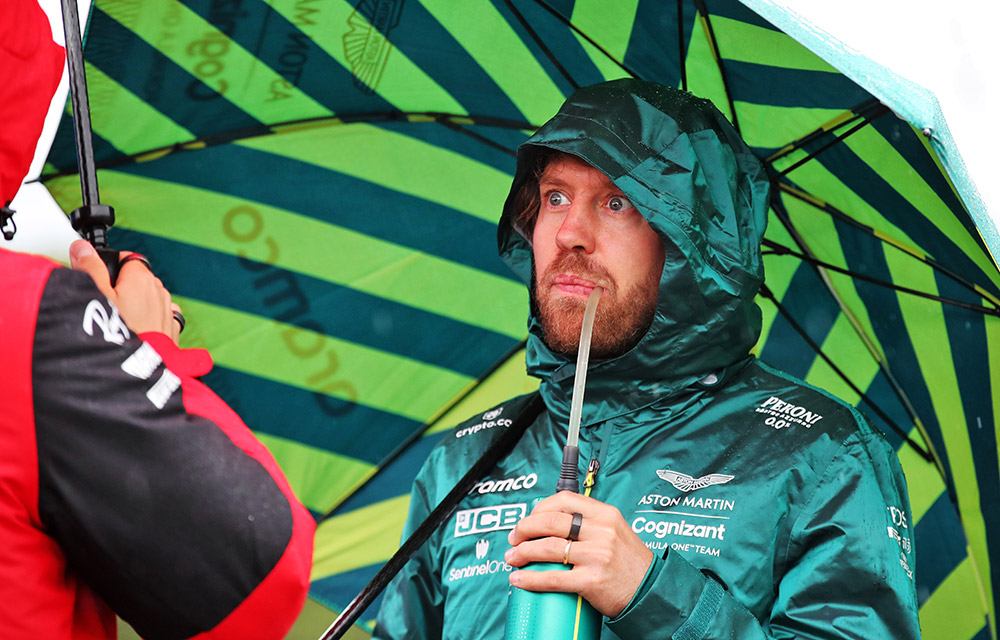 "Obviously, there was no chance to hold Charles off in the end, he was like four seconds faster, three seconds faster, but we did well," he added.
"If you told us that we are fighting a Ferrari with four laps to go before the race, I would have taken it."
With Aston Martin's five-point haul, this is the first time since 2018 that all 10 teams have scored points after the opening four races. Guess these new cars are doing their job then!
How would you rate Vettel's performance at Imola? Let us know in the comments below.