It's been a rollercoaster of a weekend for Sebastian Vettel so far, but before qualifying he filled in as the world's highest-paid mechanic!
After crashing in a wet FP3 session in Hungary, Seb's Aston Martin needed some serious fixing to get it ready for qualifying.
This is usually just a headache for the mechanics, but it was all hands on deck in the Aston Martin garage!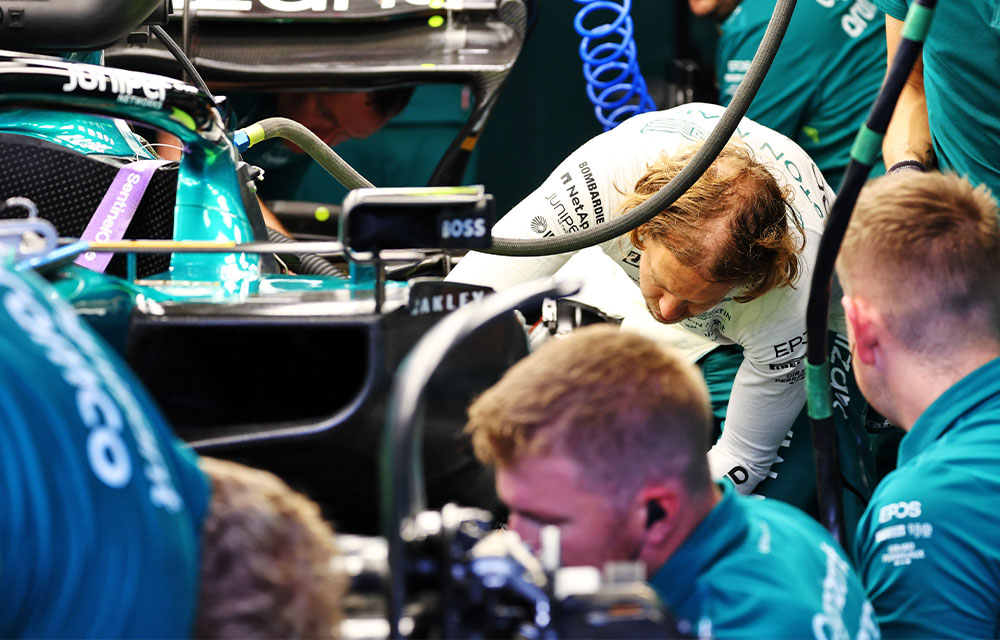 Whilst it looks like most of Seb's job was being a walking-talking spanner holder, the team managed to get the car fixed and out on track in time for Q1.
Maybe this is a glimpse at Seb's retirement plan? 👀
Sebastian Vettel has been helping repair his car after his crash in FP3. 🔩🛠️ pic.twitter.com/vPGat6qOm8

— Sky Sports F1 (@SkySportsF1) July 30, 2022
Unfortunately, Vettel only managed to qualify in P18, with teammate Lance Stroll making it through to Q2.
"The forecast was that we weren't making it, so I thought give it a try and be the guy who just holds onto pieces and picks stuff up and runs back and forth," said Vettel to media including The Race.
"We made it so I think it's a great testimony to the spirit in the garage and that's why it hurts even more that I wasn't able to give back more."
Hopefully Vettel can make up some positions during the race on Sunday!