The Race of Champions is over for another year. This year's event was on snow and ice in Sweden, and once again had the best of the best across all motorsport disciplines to fight it out in a series of races in different machinery!
One man who loves the challenge and fun that ROC delivers is four-time F1 champ, Sebastian Vettel. He took part in the Race of Champions for the 11th time at the weekend, partnering with Mick Schumacher to form Team Germany.
Team Germany at ROC 😘🇩🇪
📷 @RaceOfChampions pic.twitter.com/eOVlEqV1Fo

— WTF1 (@wtf1official) February 4, 2022
Vettel used to team up with his Mick's father for the events, seven-time F1 legend Michael Schumacher. The two were unstoppable, winning six ROC Nations titles for Team Germany from 2007 to 2012. #SquadGoals
Despite Team Germany being knocked out in the early stages of the Nations Cup this year, Vettel managed to make the final of the Champion of Champions alongside nine-time World Rally Champion Sebastien Loeb. Unfortunately, Vettel lost out to Loeb, who managed to win his fourth Race of Champions at the age of 47.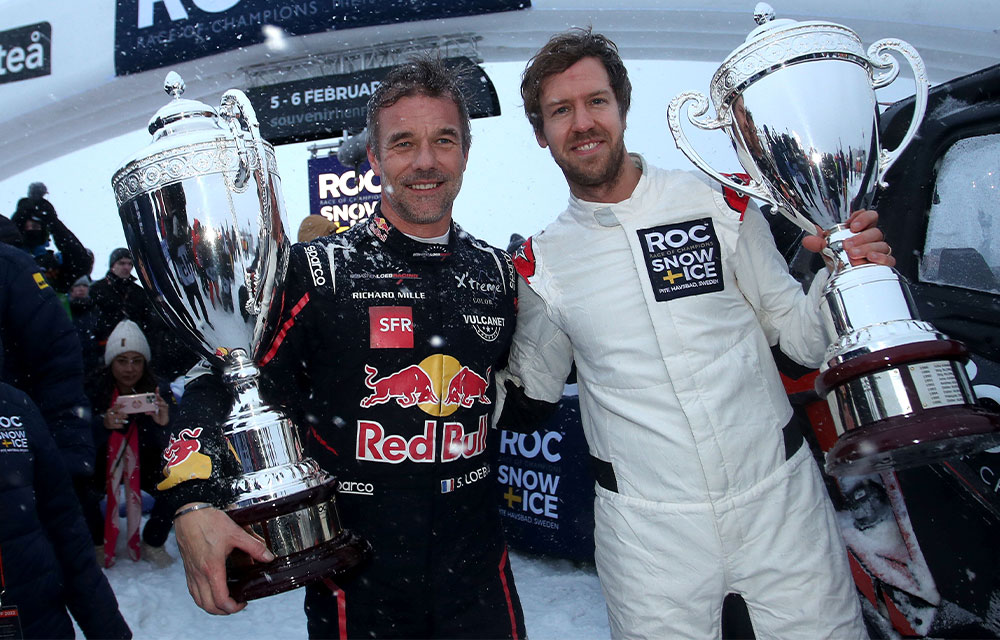 When asked by the media if he was impressed with how well Loeb performed, being almost 50 and still winning things, Seb Vettel said he was impressed by Loeb "in many ways, not with his age. Everybody gets older on the way."
"I remember when I was a bit younger still and a bit cocky, I said to Michael [Schumacher] when he turned 40 'now you start to be old', and teasing him.
"I said when you're 40, it starts to be downhill. And he said, 'yeah, it's true, but downhill is faster'!
"We can see that Michael is right in some ways, and age in a way doesn't matter. So it's good to see that Seb [Loeb] still enjoys what he does, whether it's racing here with us or racing in the Dakar, racing in rally championships still, so I think it's impressive in many ways."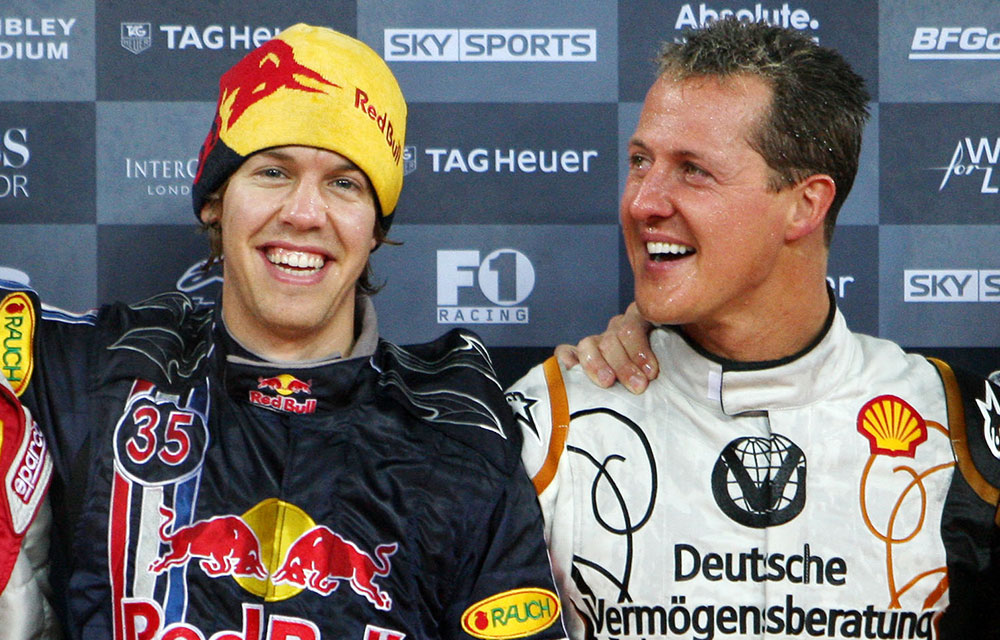 We miss seeing Schumi taking part in the ROC, but just glad Vettel now does the events with Mick. Seriously, the content of those two from the weekend just makes your heart melt. So. Damn. Wholesome.
Did you watch Race of Champions this weekend? Let us know in the comments below.