Over the years, fans have been treated to some out of this world testing liveries, and to be honest, seven years later, we're still wishing Red Bull would bring their camo livery back full-time.
F1 bosses have been pushing hard to make the Barcelona pre-season 'shakedown' be as separate from the official pre-season test in Bahrain as possible, whether that's no live TV coverage, no live timings or no fans in the grandstands.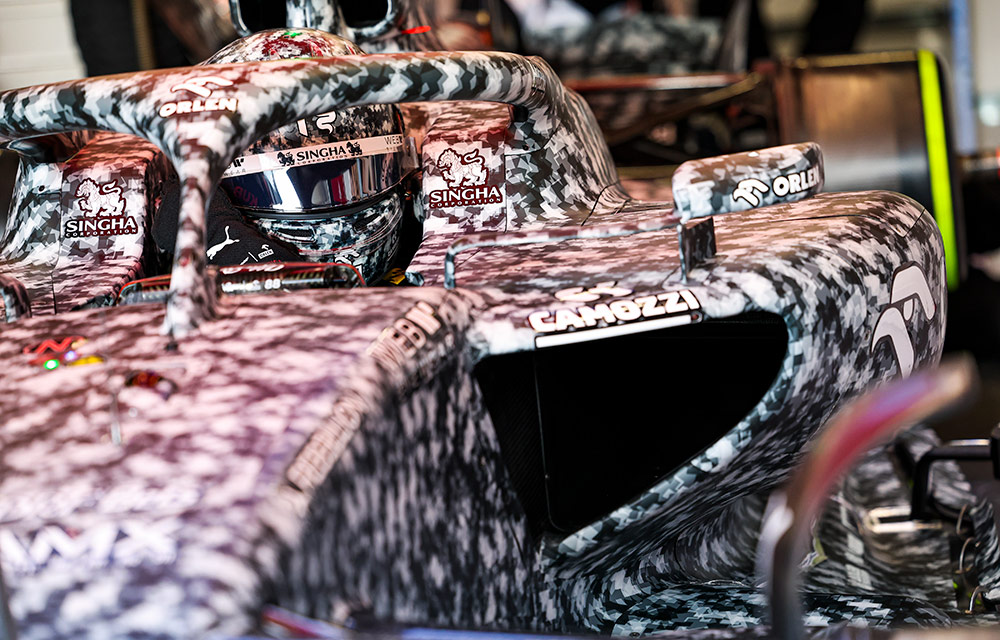 Plenty of us aren't happy about these moves, but there was one way they wanted to make the shakedown unique that we love – testing liveries. 
Turns out, teams turned down the opportunity to run their own special edition liveries this week. What party poopers!
"There was originally a discussion about having all the cars in testing liveries given this has been branded by F1 as a shakedown or 'pre-season track running' rather than a test," according to The Race.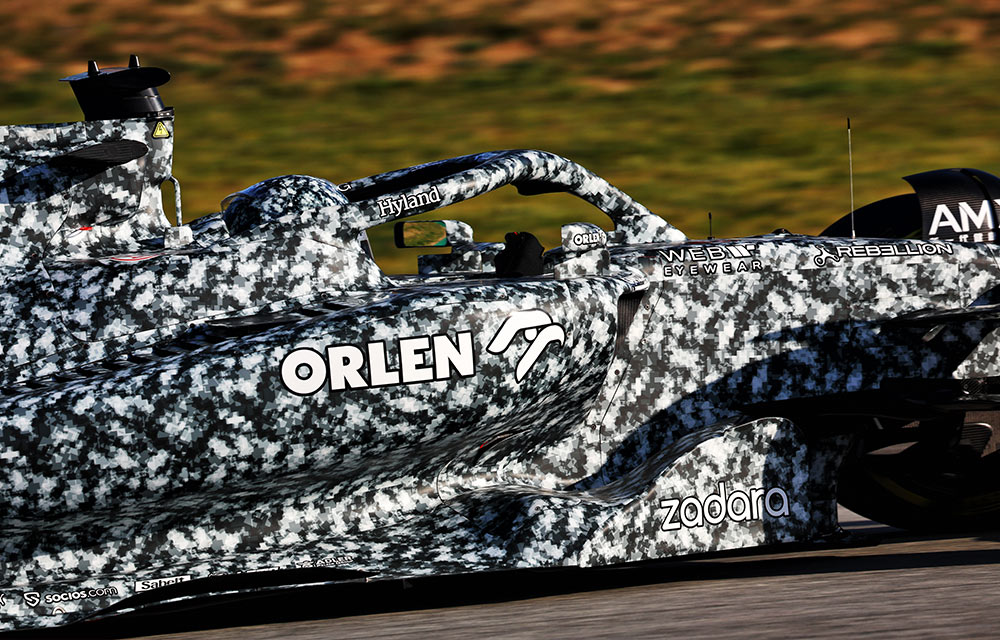 "However, that suggestion did not receive much support, so it's only Alfa that doesn't have its proper livery."
At least Alfa Romeo have still dressed up their car for the occasion, getting out on track in camouflage colours ahead of their official launch on February 27.
The eye-catching livery is all part of a collaboration using AI technology with teamwear partner CODE-ZERO. A collection of merchandise is being released for the design, with each item featuring a special QR code.
Stand out from the crowd – go camouflage with the Alfa Romeo F1 Team ORLEN C42 limited edition livery range. 🤩
 
Hit the link and grab yours! 👇🏻https://t.co/5vdz596Tod pic.twitter.com/fEBWZK73p2

— Alfa Romeo F1 Team ORLEN (@alfaromeoorlen) February 23, 2022
It's a pretty cool move for Alfa, as this code will take fans behind the scenes of the C42, allowing them to interact and learn more about their 2022 challenger.
Would you have liked to have seen all teams run special testing liveries? Let us know in the comments below.