The F1 Sprint made its debut on the calendar this year, with a mixed reaction from fans. We had our first experience of it at Silverstone, with another event at Monza during the Italian Grand Prix weekend. There's talk that a third Sprint could be seen at the Brazilian Grand Prix later this year too.
Speaking to Sky Sports F1, F1 CEO Stefano Domenicali has been reflecting on the success of the two Sprint events we've seen so far and suggested that we could see this format at a third of the races next year. Uh, Sorry – what now?
"Generally speaking, it has been an incredible success," Domenicali said when talking about the Sprint. Let's be honest though, he's hardly going to say anything negative about it.
Discussing the 23 race 2022 calendar that is due to be released this month, Stefano had to be quite careful with what he said when sharing where we could see the Sprint qualifying races for next season.
"The thing that I can say is we will not go everywhere with the sprint quali format or with the sprint format because that is something we want to keep for one-third of the races more or less."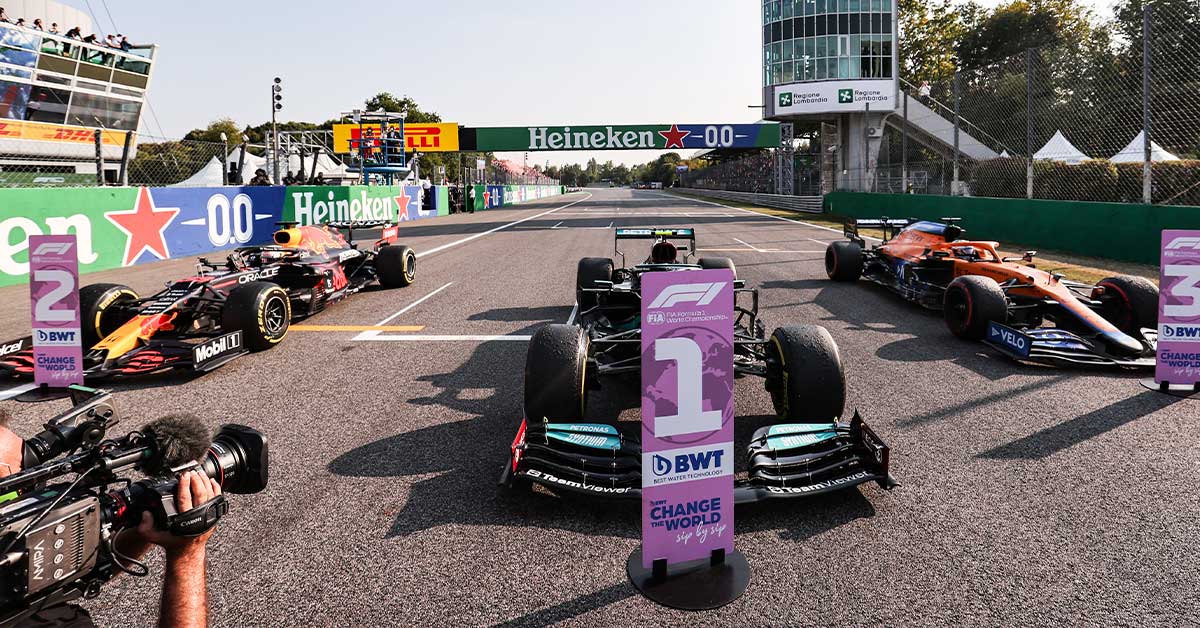 When asked to clarify this, Stefano said that there was a "possibility" that we could see the Sprint format at seven or eight races next year. That's a lot for something that some fans are still rather unsure about.
Do you like the F1 Sprint, or should the format be changed? Let us know in the comments below.