He's never really driven for a title-challenging team, so K-Mag has spent much of his F1 career fighting it out in the midfield. But in qualifying for his 140th race start, the Dane somehow managed to turn the tables, and pinch pole for the Brazil Sprint.
This incredible feat got us thinking. K-Mag spent 2014 and 2016 at McLaren and Renault, and since then (except in 2021), he's been sailing on Steiner's Haas ship.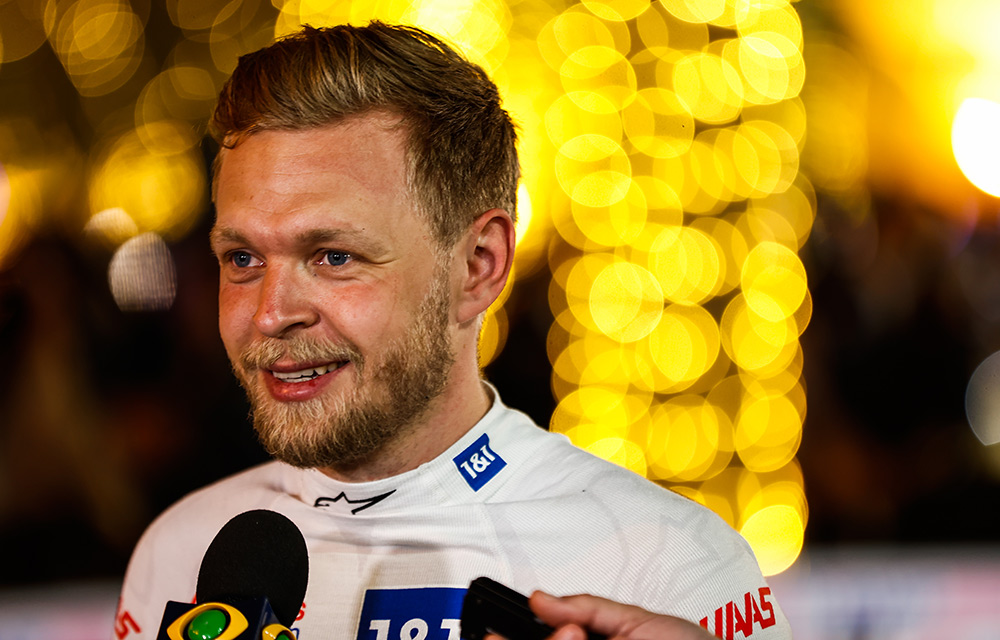 So what have Magnussen's best moments at Haas been so far? Let's take a trip down memory lane and pick out the highlights of K-Mag's F1 career to date.
5. A DREAM DEBUT DOWN UNDER
We start our countdown with K-Mag's first race, when a fresh-faced Magnussen rocked up at McLaren to partner Jenson Button in 2014.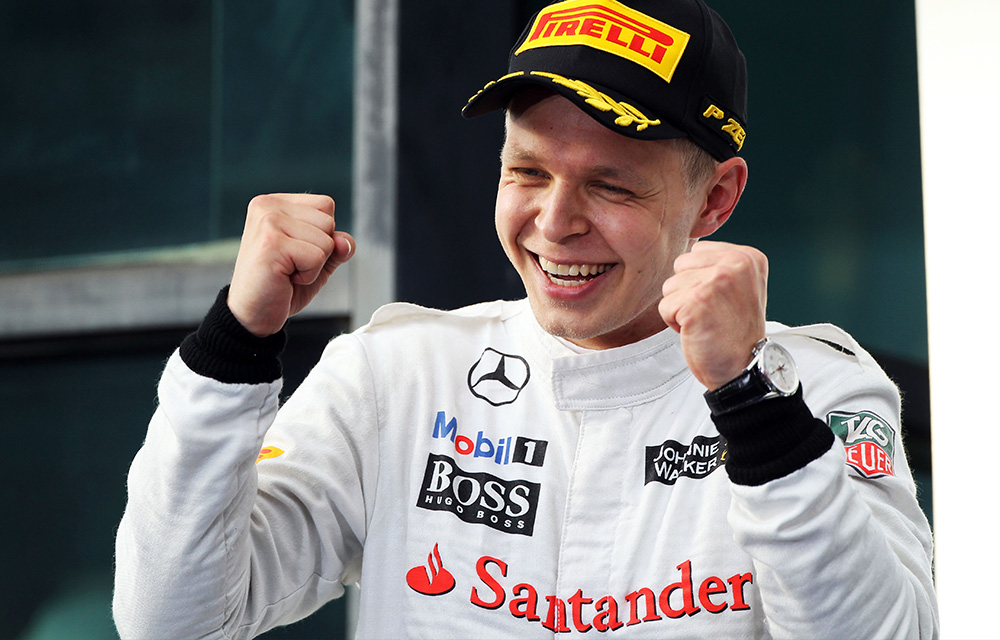 In the race, Magnussen absolutely smashed it, picking up a podium. He even overtook Hamilton along the way! 🤯 Little did young K-Mag know, it would still be his only taste of champagne on an F1 podium eight years later. But what a way to make your debut!
4. AN AUDACIOUS MOVE IN AZERBAIJAN
Next up, we've included an outlandish overtake. Because it would be rude not to, right? Back in 2017, K-Mag pulled off an outrageous double pass on Felipe Massa and Nico Hulkenberg down the Azerbaijan pit straight.
He later went on to finish P7 and capture some valuable points for Haas. Well played Kev! 👏
3. BEING BEST OF THE REST IN BAHRAIN
We know, the start of the season seems like a LONG time ago now. But remember when Haas actually looked competitive at the start of the year? 🤔
YES KEVIN YES

P5, P5, P5 P5

WOWOWOWOWOWOWOW 👊👊👊#HaasF1 #BahrainGP pic.twitter.com/S3PVaOlqaw

— Haas F1 Team (@HaasF1Team) March 20, 2022
Well, K-Mag managed to take full advantage of his return to F1 in Bahrain. Okay, the two Red Bulls broke down, and that definitely helped. But the Dane still managed to be 'best of the rest' and finish P5!
2. K-MAG RACES TO 'PERFECTION'
At number two, we've gone for an outstanding performance that could easily have been top of our list.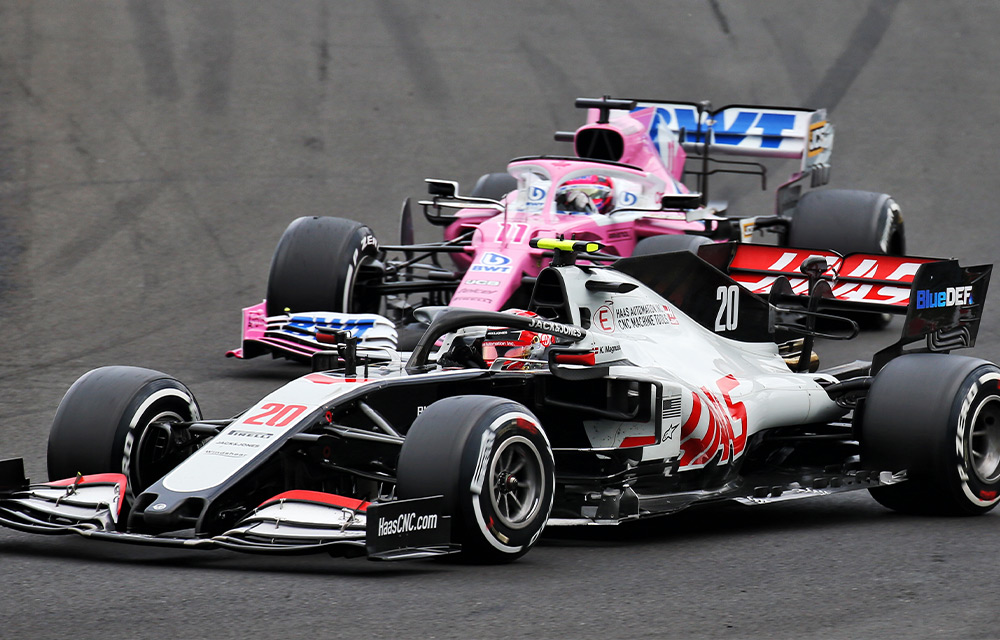 Haas turned up in Hungary back in 2020 without a single point. Yet what followed was an amazing K-Mag drive to P9 that Steiner later said was executed "almost to perfection." The team radio was also brilliant, with Magnussen shouting 'CAN YOU BELIEVE IT!' at the top of his voice. Yes, we can Kevin! 🎉
1. THAT POLE LAP IN BRAZIL
Top of our list has to be THAT pole lap in Brazil! No doubt Russell's crash and changeable weather helped K-Mag's cause, but he and Haas nailed the strategy to qualify first on merit.
The crowd's reaction to the lap was also amazing. One of the highlights of the season! 🤩
POLE BABY!!! Can't believe it!!! Thank you @HaasF1Team 👊👊👊 pic.twitter.com/uPDFayJNV8

— Kevin Magnussen (@KevinMagnussen) November 11, 2022
HONARY MENTIONS
You might have noticed that we tried to keep our top five moments related to racing, but let's be honest, K-Mag has had several memorable moments worth mentioning.
Who could forget the time he told Hulkenberg to 'suck his balls' after the pair clashed in the 2017 Hungarian Grand Prix? Or the iconic 'fok smash my door' moment from Drive To Survive.
Over the last eight years, there's no doubt that K-Mag has made his mark in F1. Let's hope he's still got a few more highlights to add in the years to come!
What have been your favourite K-Mag moments so far?