Pre-season testing is just around the corner, with all the teams getting just SIX days to become familiar with their new 2022 cars. F1 testing has gone through so many changes over the last few decades. Here's a quick look at why we have testing and how it's been shaped over time!
This year, there will be two tests. The first occurs in Barcelona from the 23rd to the 25th of February, is labelled a "shakedown", and will be behind closed doors. Meanwhile, we'll get our first proper glimpse of the cars from the 10th till the 12th of March in Bahrain 👀
WHERE CAN TESTING BE?
According to F1's Sporting Regulations, pre-season testing must take place on European tracks unless agreed by a majority of teams and the FIA.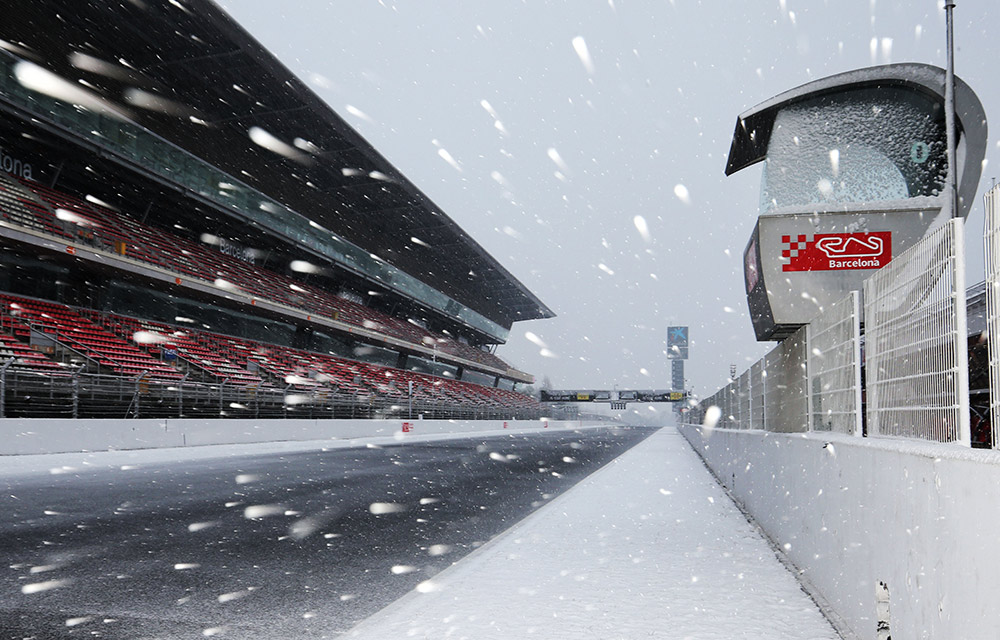 Spain's Circuit de Barcelona-Catalunya has been the most popular host venue due to its mix of high and low-speed corners. It's also easily accessible for the teams and often has decent weather… except for when it snowed in 2018.
2022 will be the fourth time the Bahrain International Circuit has hosted pre-season testing; however, it's not perfect. Last year a sandstorm forced running to be cancelled after just one installation lap due to bad visibility 😬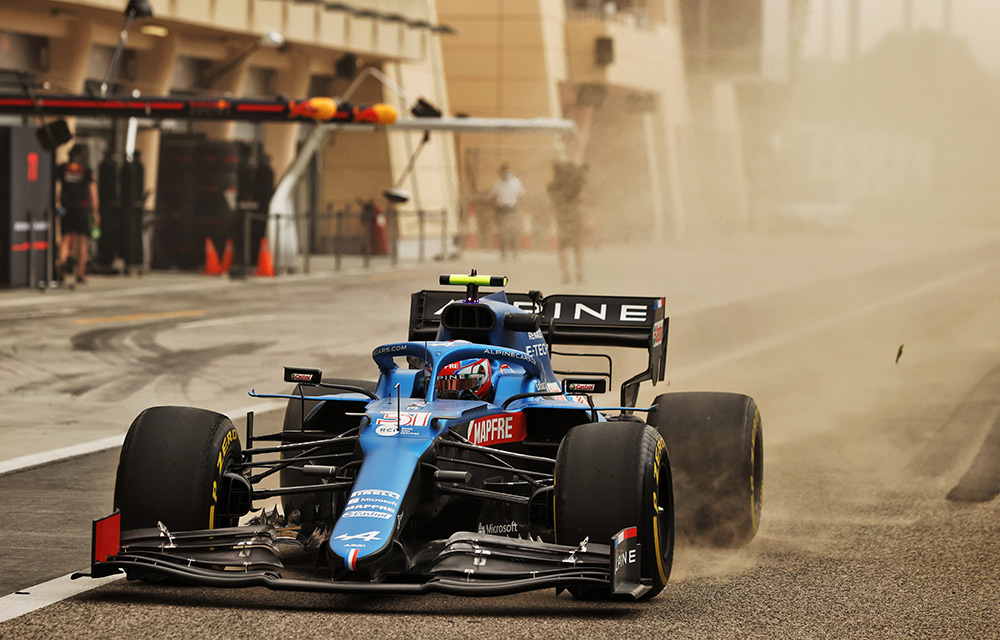 We've also seen testing at Portugal's Algarve International Circuit, Mugello, Paul Ricard, Silverstone, Jerez and the Circuit Ricardo Tormo in Valencia.
HOW LONG IS TESTING FOR?
The number of testing days can change year on year. Teams previously had unlimited testing, which sometimes took place across multiple venues simultaneously. Now testing is heavily restricted depending on how old the cars are.
This year teams get six days, with three days available in 2021 and eight days (two four-day sessions) in 2020.
Testing week vibes. 😁 pic.twitter.com/wWoOZfKCcX

— George Russell (@GeorgeRussell63) February 21, 2022
You can also miss testing, which Williams were forced to do in 2019. The team skipped the first two and a half days because their FW42 wasn't ready on time. Awks.
Shockingly, full Grand Prix safety measures, including medical helicopters and track marshals, were only made mandatory at testing after Elio de Angelis' death at a test at Paul Ricard in 1986.
WHAT HAPPENS DURING TESTING?
With unlimited running between 9am and 6pm, teams can only run one car each with all five Pirelli tyre compounds available. Therefore, the drivers are forced to split their running, often between morning and afternoon sessions.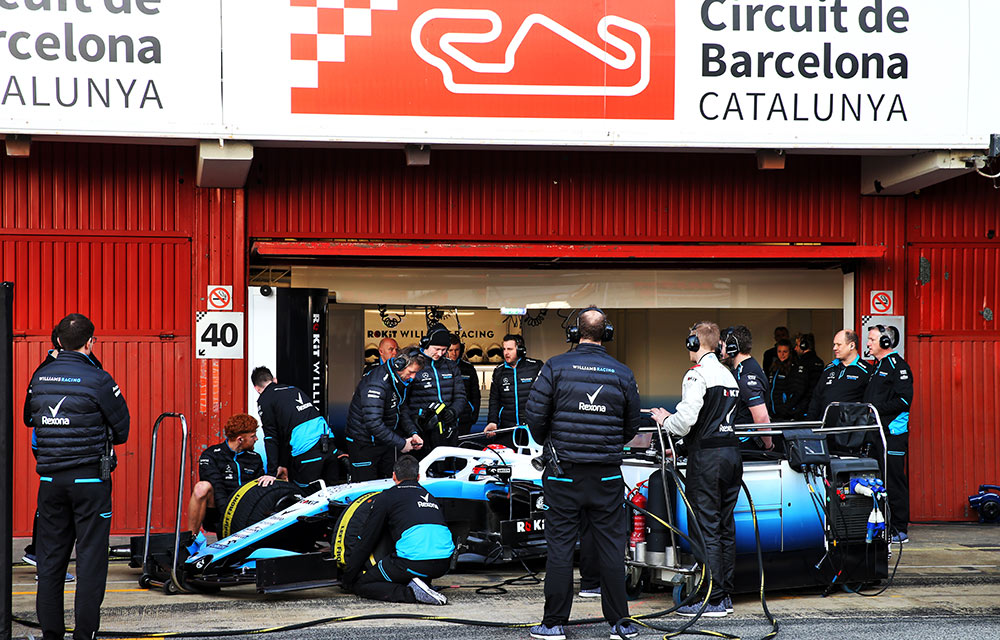 Teams can also run with different fuel loads, so it makes it harder to compare lap times. However, some teams will deliberately 'sandbag' to throw their rivals off. An extra 10kg of fuel can add over three-tenths to a lap in Bahrain!
As there's no scrutineering, it's the perfect opportunity to try out potential upgrades. In 2013, Caterham and Williams ran small bits of illegal bodywork in testing and in 2020, Mercedes debuted their Dual-Axis Steering (DAS).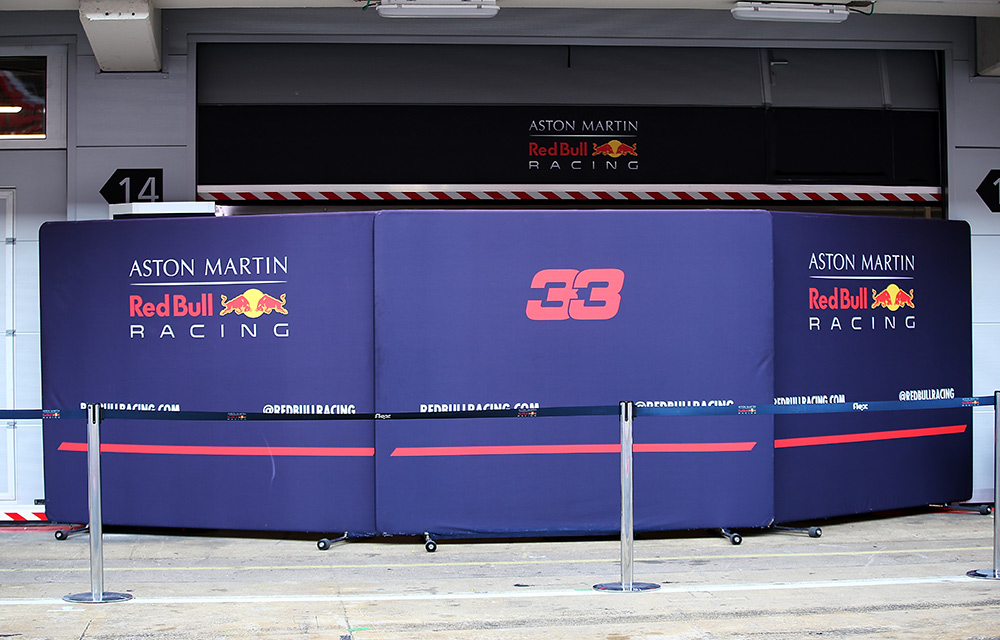 Also, teams aren't allowed to cover their garages with screens or human walls anymore, unless the floor is being fitted or while they're repairing a damaged car.
We'll be live on YouTube for the begin of F1 Testing in Barcelona