Receiving F1's equivalent of a slap on the wrist, Max Verstappen was given a €50,000 fine for breaching parc ferme rules after qualifying for the Brazilian Grand Prix on Friday. His crime – touching both his and Lewis Hamilton's cars when forbidden from doing so as the cars were due to be inspected.
The fine is virtually peanuts for the Red Bull driver. If his rumoured salary of around £42 million for 2021 is correct, it has only cost him around 0.12% or half a day's earnings and probably an earful from his boss Christian Horner.
Speaking after qualifying second in the Sprint, Max joked that he hopes the stewards "have a nice dinner and a lot of wine. I hope good expensive wine, that would be nice. They can invite me for dinner as well. I'll pay for that dinner too."
As fans took to Twitter to poke fun at the fine, it begs the question where does the money generated by fines go to?
Verstappen being fined €50,000 #BrazilGP #WTF1 pic.twitter.com/kK89vRoa86

— WTF1 (@wtf1official) November 13, 2021
To put it simply – the FIA. According to their International Sporting Code, the stewards can impose a fine up to a maximum of €250,000.
Although the driver may be at fault it actually the team that have to shell out. They have 48 hours to do so by any type of payment, wonder if anyone's ever tried to pay with cash? If a team fails to pay the fine within the 48 hours, they could be suspended from the championship as long as it remains unpaid.
In reality, the team might cover the fine, but the amount tends to be taken out of the driver's pay. As Max put it "that's a little bit less FIFA points for me on my laptop".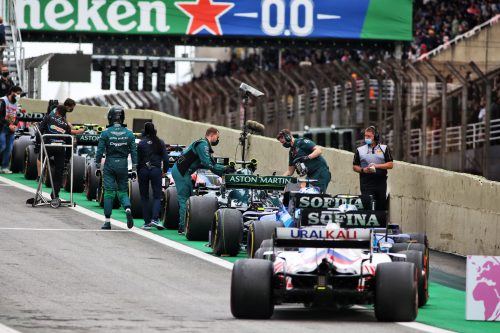 Similar rules apply to teams who break F1's Financial Regulations, such as going over the $145 million budget cap introduced this season. Article 9.5 states that "Payment of all fines under these Financial Regulations shall be made within 30 days of the date of the relevant decision. In the event an appeal is made, payment shall be suspended until the outcome of the appeal is determined."
Delays in forking out for their fine would automatically ban the team from the championship until it had been paid off.
Now, the money from these fines isn't spent on lavish dinners as Max joked. Instead, it's put to good use through the FIA's Development Funds.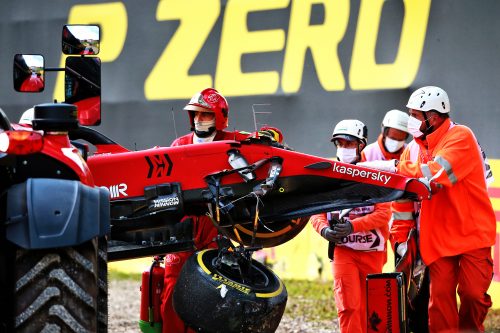 Firstly, the Motorsport Safety Development Fund was founded in 2008 using the FIA's $60 million share of the $100 million fine McLaren had to pay for their role in Spygate. The money is used to make improvements on-track safety, such as high speed barriers, debris fences and crash impact testing amongst others. It is also used to help train marshals as well as support medical and crash extrication training through F1 down to the grassroot level.
Grants are also available in the Mobility Development Funds which are used to promote road safety initiatives and the Sport Development Fund, which was created using funds from the 2013 Concorde Agreement and fees F1 has to pay for the commercial rights to use the name as part of a 100-year licence. This found can be used by national motorsport associations for various projects, for example in the USA and Australia they introduced the own Formula 4 series.
Max will hopefully have learnt his lesson now and follow Inspector Seb's lead – look but don't touch.
Was Max's fine a fair punishment? Let us know in the comments below.