When F1 first began, there wasn't a sponsor in sight. Cars raced in their national colours, such as Ferrari's 'Italian red' or 'British racing green'. That all changed in 1968 when Lotus debuted their first commercial sponsorship, and things have never been the same since.
Ahead of the new F1 season, and with teams like Red Bull signing a record-breaking cryptocurrency deal, it got us wondering, which sponsors are banned from F1 and which are surprisingly allowed?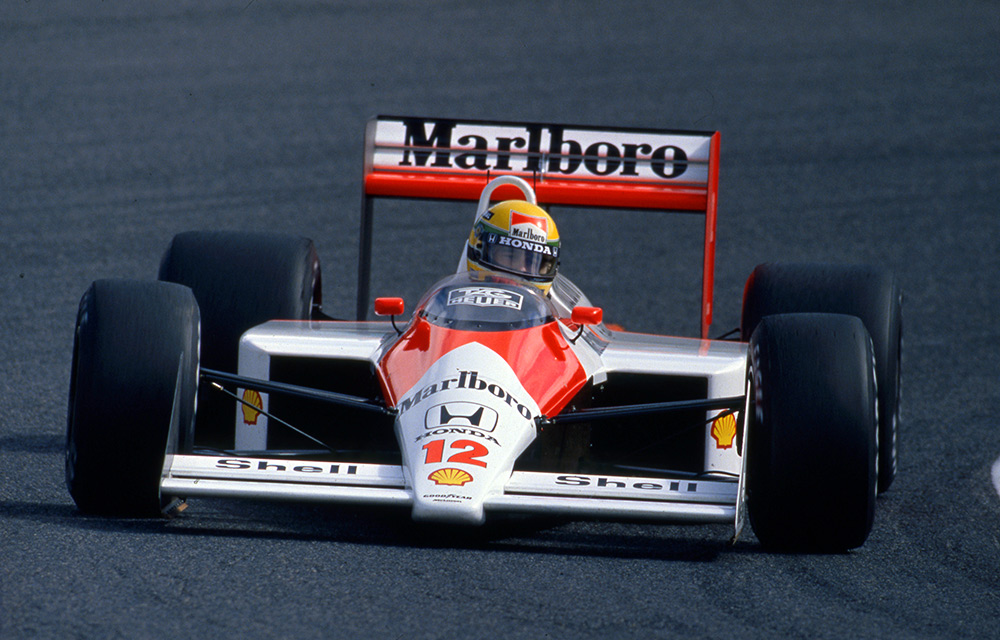 SMOKING – BANNED (SORT OF)
Some of F1's most iconic liveries have been as a result of tobacco sponsorships.
However, with the health risks of smoking becoming well known, the European Union decided to ban tobacco advertising by 2005. The FIA committed to doing the same across all international motorsport by the following year.
Unfortunately, in 2003, they watered this down to a recommendation that teams and brands stop using tobacco sponsorship. Most had already agreed to leave by that point, but this meant a total ban was never in place. No wonder some teams decided to push it!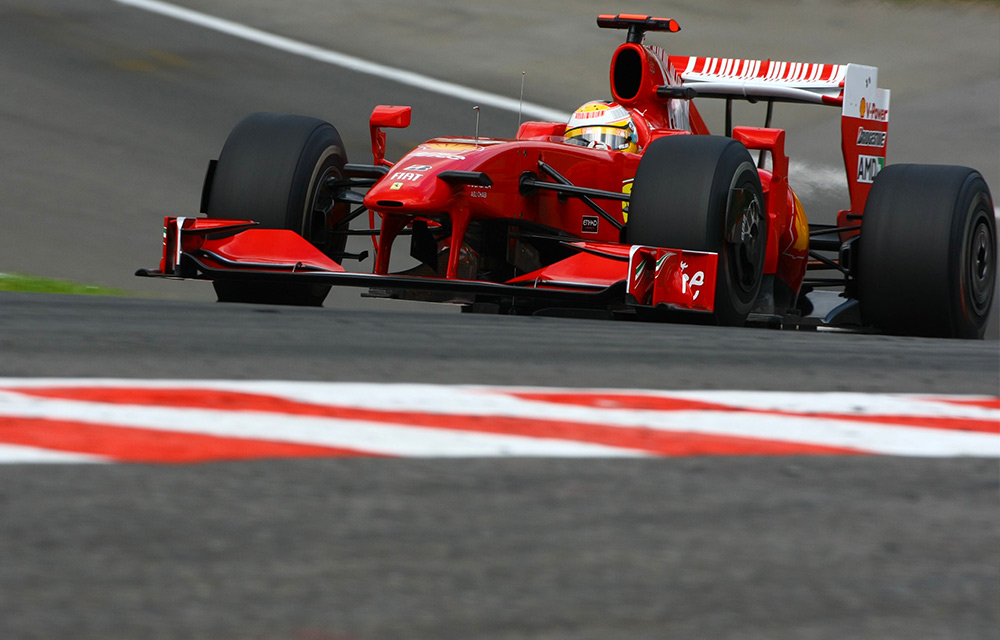 Ferrari continued to run Marlboro branding in races where it wasn't banned, but the logos would still be shown on TV worldwide or use the infamous 'barcode' logos. They only removed the brand from their team name in 2011.
As a result, brands found loopholes to stay in F1. Marlboro's owners, Philip Morris International, who were estimated to pay around $160 million per season to sponsor Ferrari, launched 'Mission Winnow'.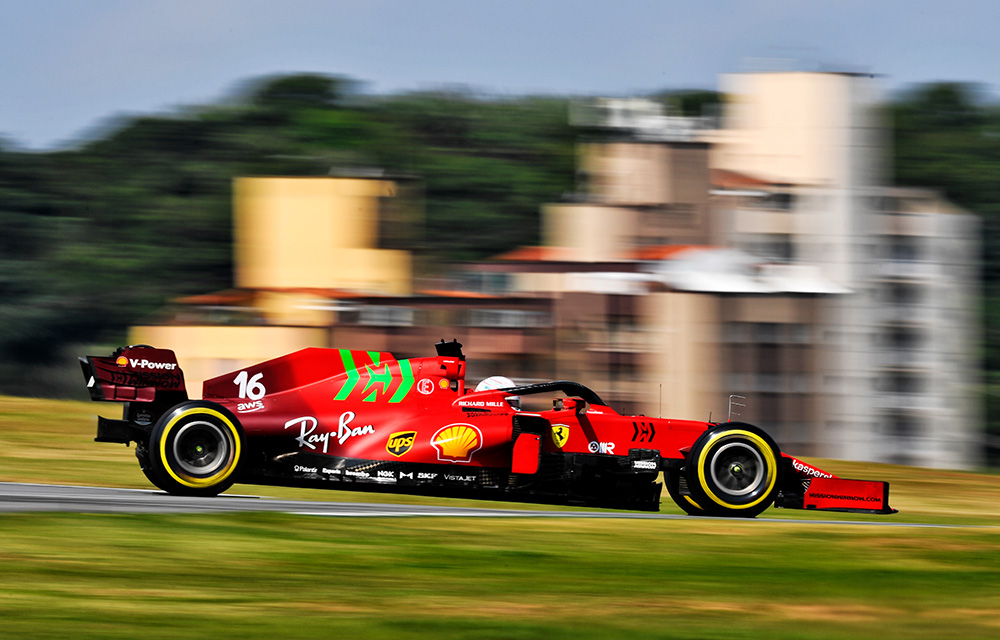 Aimed at raising awareness of their smoke-free products, it debuted at the 2018 Japanese Grand Prix, and the logo has popped up every so often, including in that awful-looking green colour on last year's Ferrari. It has disappeared from the car this season, though!
They're not the only cigarette company still in the sport, as McLaren are partnered with British American Tobacco. In 2019, they launched their 'A Better Tomorrow' campaign, promoting e-cigarettes and nicotine products.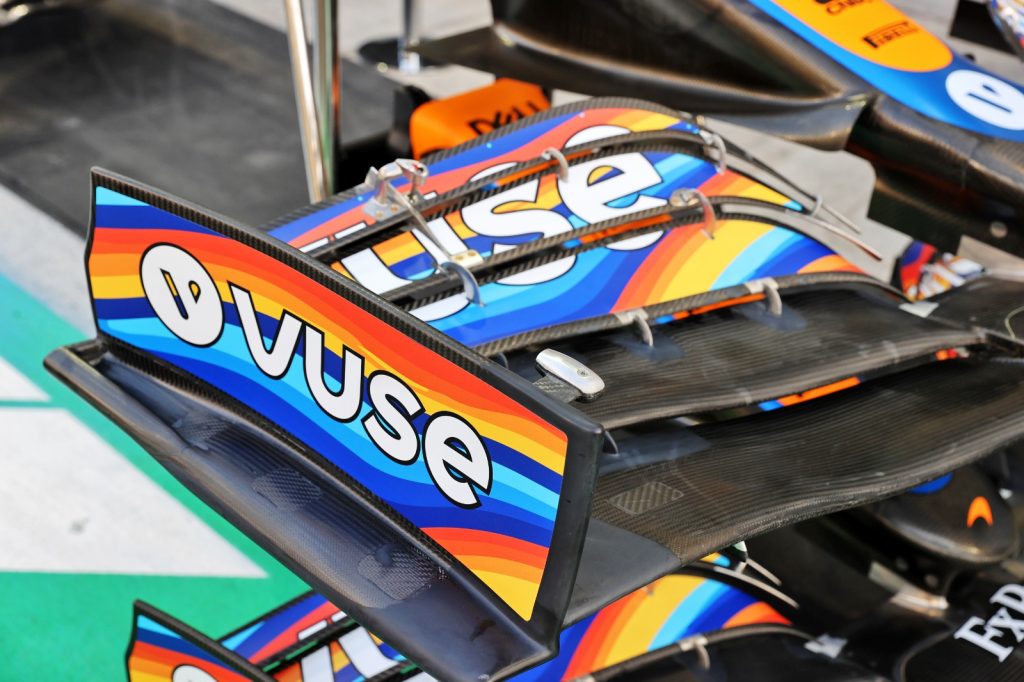 This was later removed, and the team now swap between their Velo and Vuse brands according to local laws, which are still present on their 2022 cars. Guess F1 hasn't really banned tobacco sponsorship, despite what they claim.
ALCOHOL – BANNED AT SOME RACES
If you've ever wondered why some races have podium champagne and others have rose water, here's why – unlike tobacco, alcohol advertising is only banned at selected races such as Bahrain, Abu Dhabi and previously in Russia. 
Alcohol companies can also be title sponsors for races. For example, Johnnie Walker sponsored the Belgian Grand Prix in 2018 and 2019 and was even named F1's official whiskey 🥃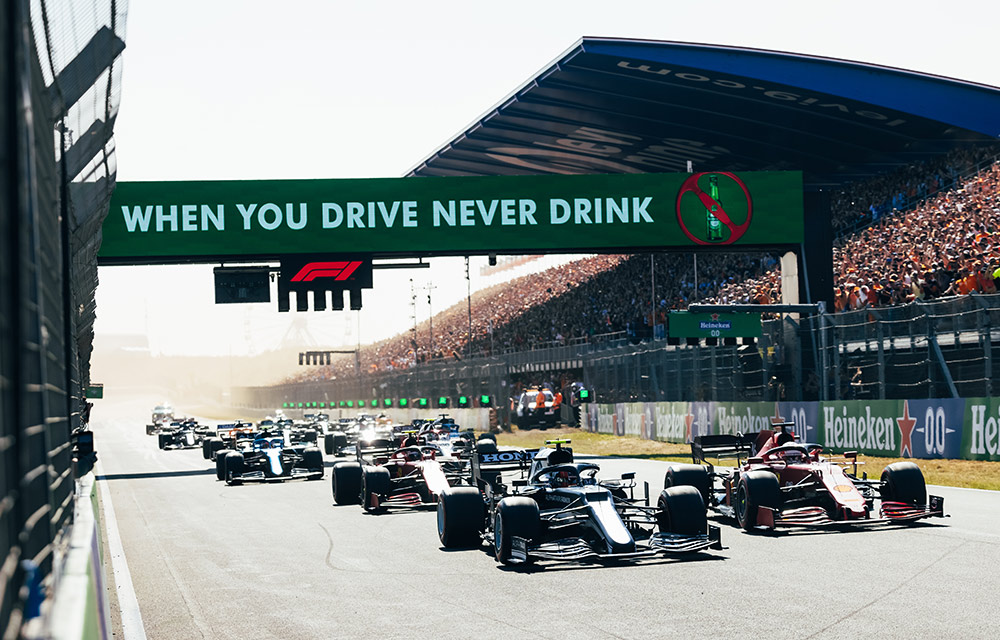 Dutch beer brand Heineken are also a big sponsor in F1, with their 'When You Drive, Never Drink' campaign boards plastered across many circuits on the calendar.
The different laws have caused problems for many teams too. Williams had Martini-themed livery between 2014 and 2018, which had to be altered at several races. At the 2017 US Grand Prix, Lance Stroll was forced to wear a different kit to his teammate Felipe Massa as he was under the legal drinking age of 21.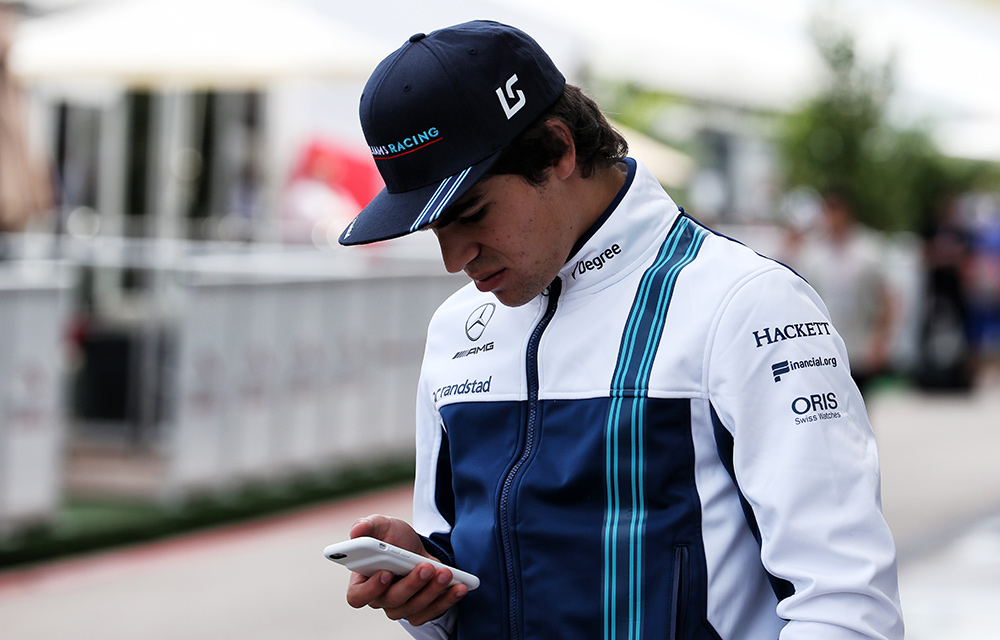 France's strict laws also mean alcohol brands can't have any products represented, even if they're zero percent alcohol.
This also impacts personal sponsors. Carlos Sainz had to cover up Estrella Galícia's logo on his helmet at the Saudi Arabian Grand Prix due to alcohol being illegal there.
GAMBLING – ALLOWED
Betting sponsors are a lot less common in F1, with only a handful of firms getting involved.
Ahead of last year's Monaco Grand Prix, McLaren were joined by new sponsors Entrain, with their brands Party Poker and Party Casino displayed on their halos.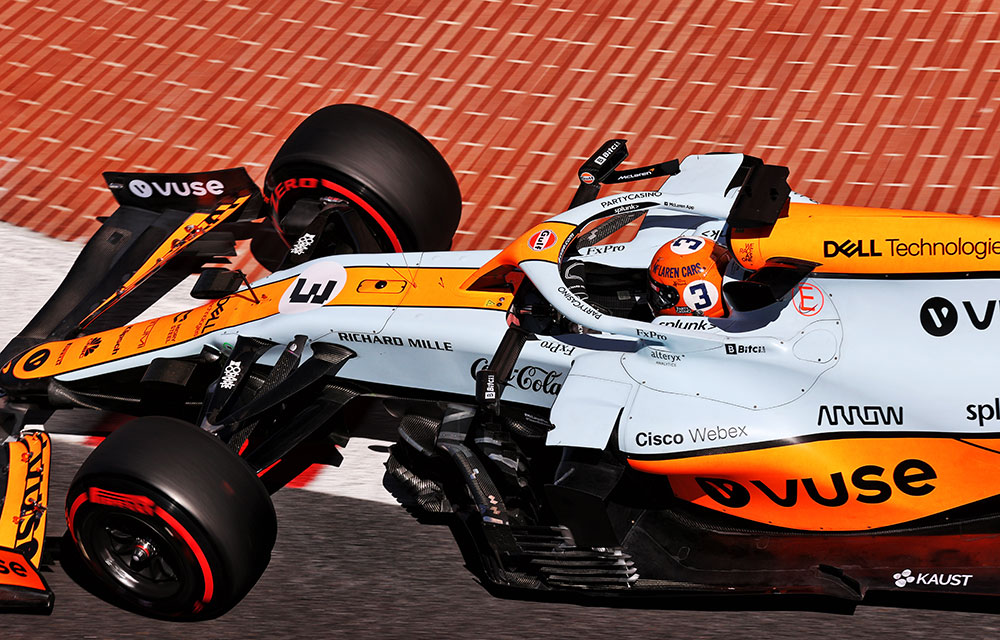 F1 themselves have signed three major deals since 2018, including contracts with PokerStars in Europe and 188Bet in Asia to become their official betting sponsors.
CRYPTOCURRENCY – ALLOWED
Considering the rise of NFTs (Non-Fungible Tokens), cryptocurrency is probably F1's fastest-growing sponsor. In 2019, Red Bull became the first team to link up with crypto platform FuturoCoin.
Since then, twelve crypto sponsors have joined in only three years, and Red Bull recently announced their deal with Bybit, reported to be the biggest crypto deal in sports yet.
Some of the deals are rather barking mad, as Alfa are rumoured to have a new sponsor in Floki Inu, a dog-themed cryptocurrency.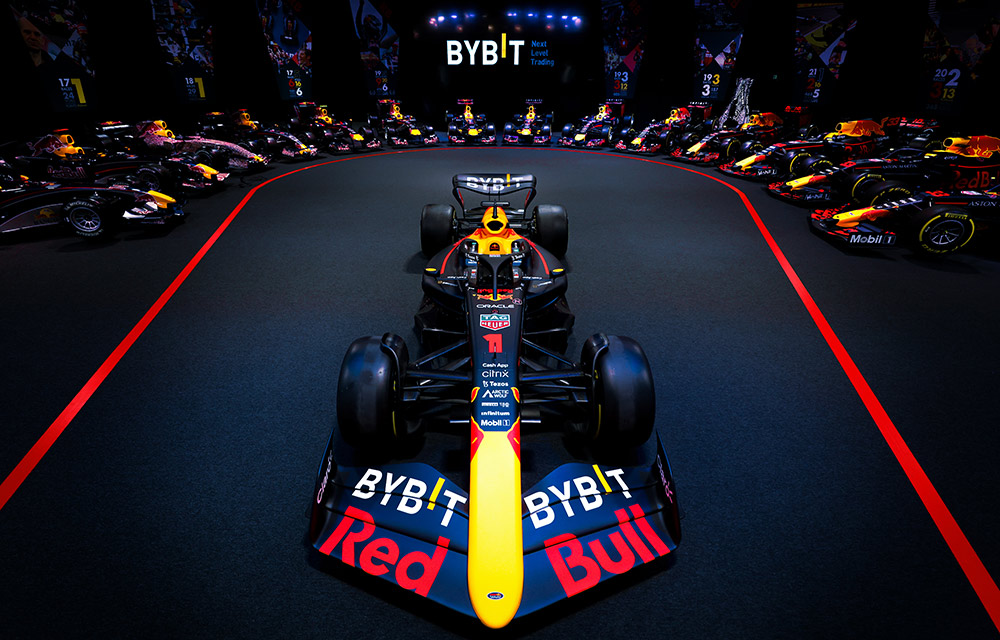 F1 even got in on the action last year. Their rumoured $100 million, five-year deal with Crypto.com saw them introduce a new overtake award, won by Sebastian Vettel. 
Should these industries be banned from sponsoring F1 teams? Let us know your thoughts in the comments below.