The final afternoon of F1's pre-season shakedown is planned to look a bit different from the rest of the three days of running. Why? Well, get your super soakers out. It's time for a wet weather tyre test!
We've all been so caught up in with the changes for this season, from the cars to the race directors, another new addition has virtually gone unnoticed – the tyres.
Switching from 13-inch to 18-inch tyres, Pirelli have decided to take their latest wet compounds for a spin, but why and how is the test going to work in sunny Barcelona?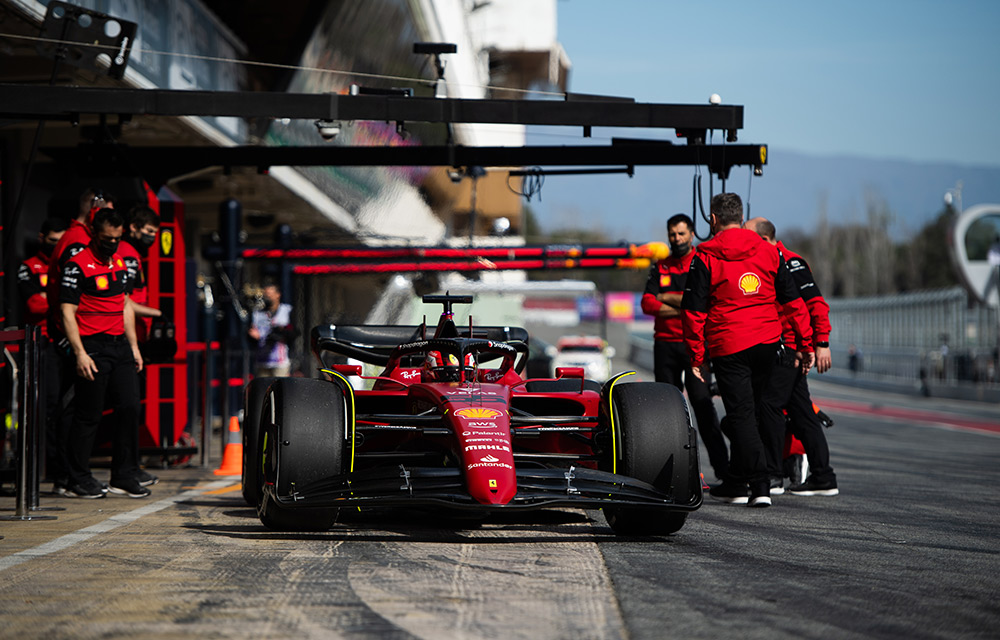 WHY THE TEST?
Despite the 28-day testing programme Pirelli used to design their new tyres and the Abu Dhabi post-season test last year, this three-day test is the first time the 18-inch tyres have properly been run on the 2022 cars.
According to Pirelli's data, at 300kph the green-walled intermediates disperse 30 litres of water per second, while the blue-marked wets shift 85 litres of water per second.
As the name suggests, the wets are mostly used during heavy rain and are designed to increase resistance to aquaplaning, when water builds up between the tyre and track, which can cause drivers to lose control of their steering.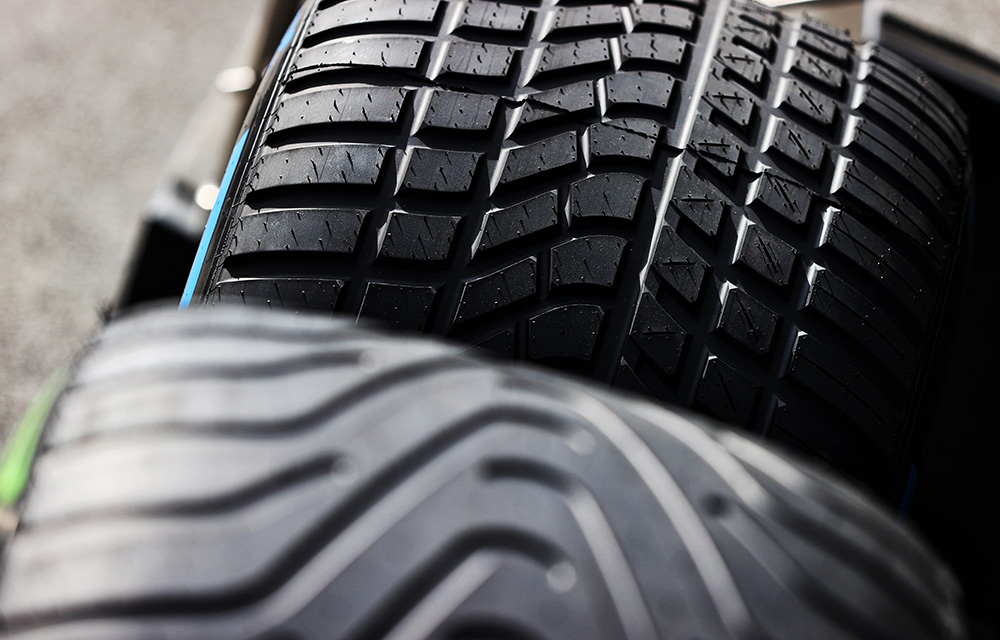 Meanwhile, inters are usually used on a wet track with no standing water or whilst the track's drying out.
As we saw in Belgium last year *shudders*, heavy rain and wet tyres can leave drivers unable to see even the car in front of them. Considering how the aerodynamics have shifted how the dirty air falls behind these cars, and the return of wheel covers, it makes sense for teams to get some experience with them before a Grand Prix weekend.
In theory, Pirelli could have waited until the official pre-season test. However, the Circuit de Barcelona-Catalunya is a more effective venue rather than the hot and sandy conditions in Bahrain.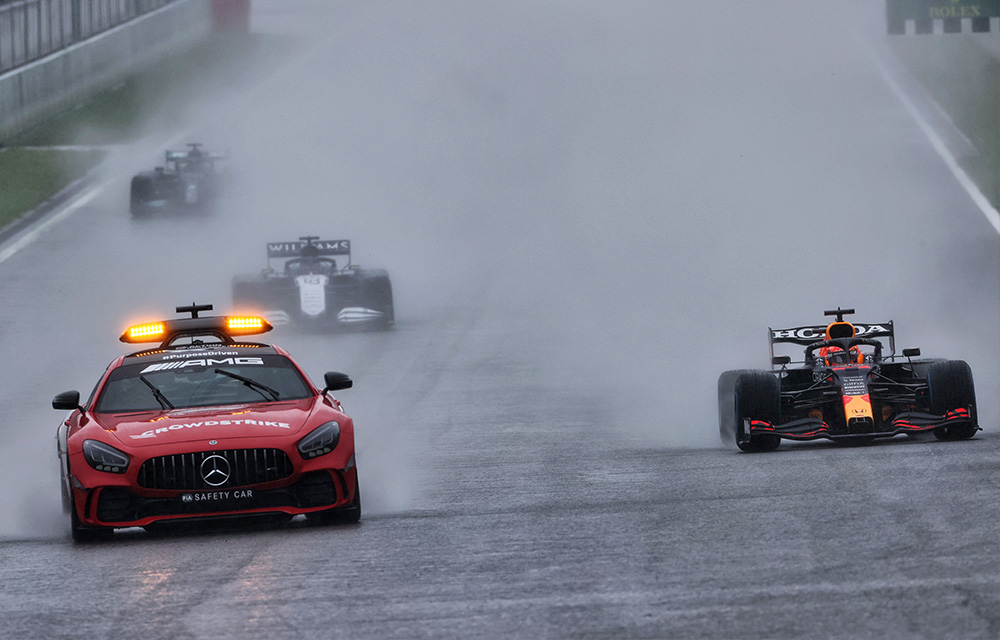 HOW'S IT GOING TO WORK?
Pirelli's plan is to artificially drench the circuit, using trucks to dump water on the track during the lunch break. Although, according to the weather forecast, there's a 60-70% chance Mother Nature will sort it out for them.
Had it rained on the one of the previous days or during this morning's session, then the test would have been scrapped.
For shakedown, teams have been allowed to use 30 sets of tyres from the 35 slick tyres available, alongside three sets each of inters and wets. They can choose to use more inters or wets if they wish, but any extra sets will come out of their dry tyre allocation.
The full range of 18-inch tyre compounds will be at the first @F1 pre-season test at @Circuitcat_cat!

Here's how to tell them apart. 🍩🍩🍩#F1 #Formula1 #Fit4F1 #Turning18 #Pirelli #Pirelli150 pic.twitter.com/2uAZY5tllq

— Pirelli Motorsport (@pirellisport) February 22, 2022
These wet tyre tests haven't always gone according to plan. Pirelli soaked the circuit at 2018's pre-season test in Barcelona before the morning session began.
As there was no constant spray of water on the track, unsurprisingly, it dried up rather quickly, and teams only had about an hour of fully wet running before switching to slicks later on.
Pirelli repeated the move in the afternoon, but most teams just decide to sit in their garages and wait for the track to dry out instead.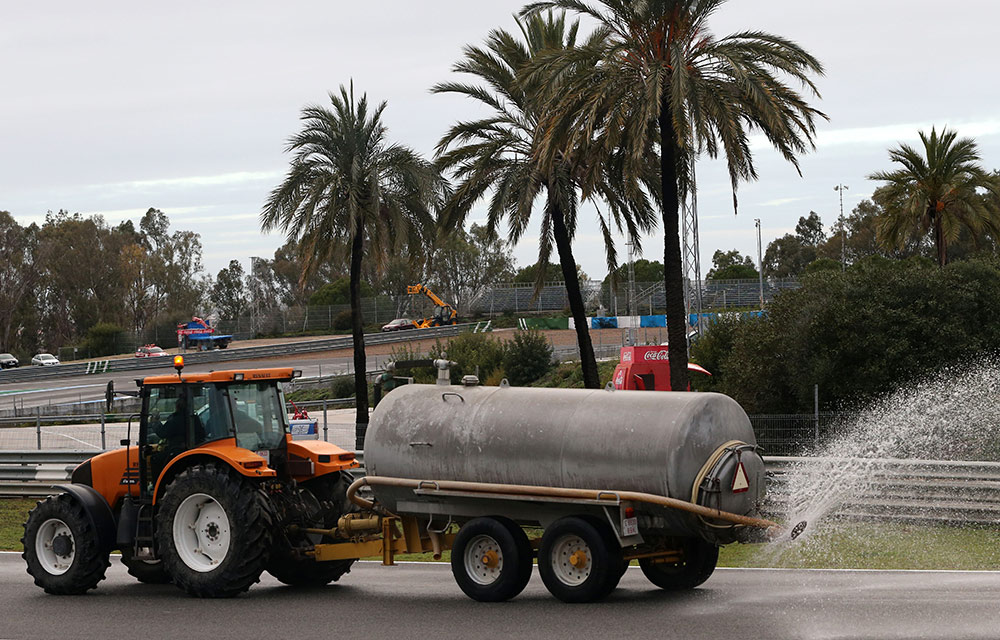 For a 2016 mid-season test at Paul Ricard, Pirelli use Pirelli used 400 sprinklers and six million litres of recycled water to drench the track over the two day session, the equivalent of filling four Olympic-sized swimming pools.
That might not sound great, but that closed loop system is a million-times better than what was used in a 2003 Valencia test, where water was pumped from the lake in the middle of the track.
Problem was, it was so full of algae nobody could drive on it, with Jordan's Giancarlo Fisichella going out and immediately spinning.