When Toto Wolff comes on your team radio, it means one of only two things, 'well done' or 'put your fucking foot down!'… just ask Valtteri Bottas! 
George Russell got his first taste of a Toto Wolff in-race pep talk (as a Merc driver obvs) at the French Grand Prix after his collision with Sergio Perez forced the Mexican to cut a chicane.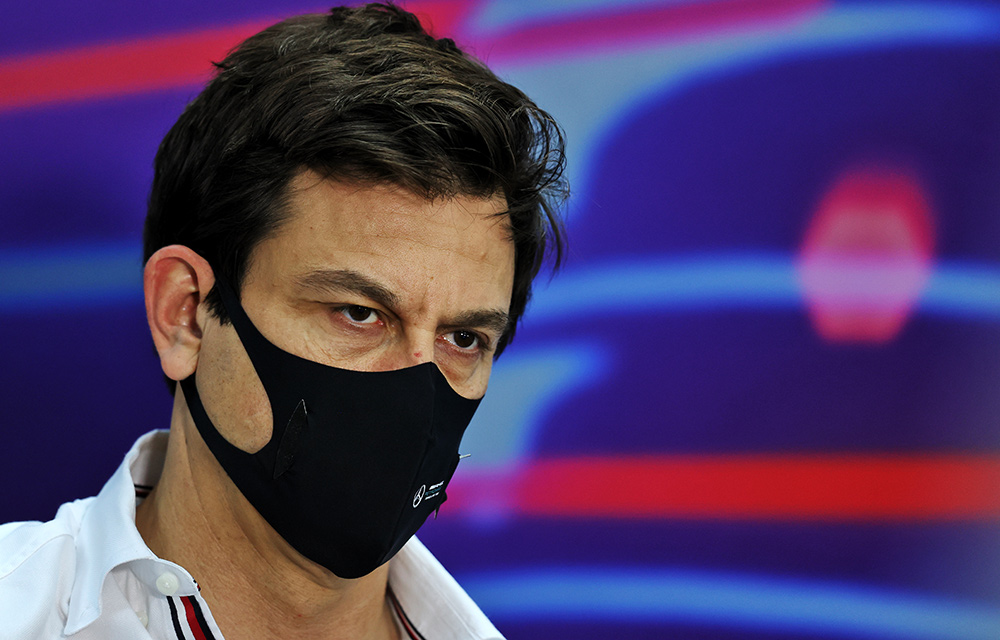 It was a bit of a lunge it's fair to say, but Russell still believed he should've got the place and got straight on to the team radio to complain. 
"He just fully turned into me," shouted Russell. "I was up the inside, he just turned in and I had to take the kerb!" 
After a bit more back and forth, plus Russell demanding that Perez should give up the position, Toto got on the radio to keep things contained.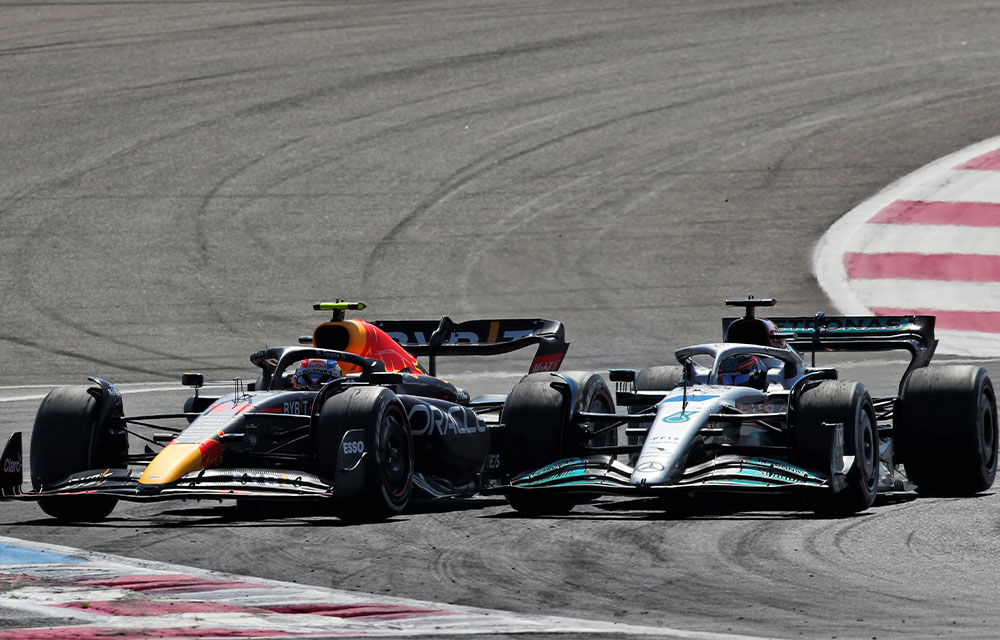 "George, you can still do that on the track even!" said Wolff over team radio. A statement that sounds like a lot like 'less chatter, more racing' to us 😅
Yet Russell still wasn't happy and continued to argue with his team over the radio.
Wolff, clearly wanting Russell to quit moaning, shouted again "George keep your head down, you can hunt him down!"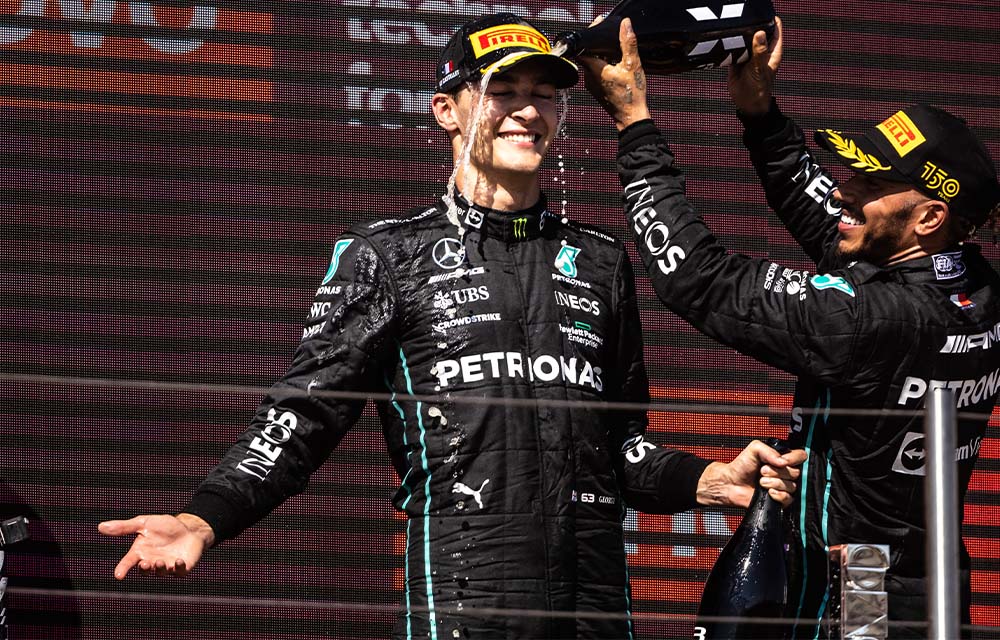 In the end, the gentle bollocking proved pretty effective as Russell was able to pass Perez without a penalty and take home a brilliant P3 for Mercedes. 
Maybe a few more Wolff pep talks could help George get on the top step of the podium? It worked for Valtteri, right?