Heading to a new circuit is always going to be a challenge. With no previous experience or data to go off, educated presumptions need to be made by those up and down the grid. In fact, only two drivers had raced at the Losail International Circuit before, Sergio Perez and Nikita Mazepin, and both said they raced at the circuit so long ago it probably wouldn't help much!
However, someone who has to make decisions well ahead of time is tyre supplier Pirelli. Having been F1's sole tyre supplier since 2011, Pirelli has a great deal of experience picking tyre compounds for new venues on the F1 calendar.
For Qatar, they picked the three hardest tyre compounds, which will be the final time this season that they're selected. The white C1 was the hard tyre, the yellow C2 became the medium, and the red C3 was the softs.
Why were these compounds chosen? Well, from plenty of simulations and some existing data, it was evident that this Losail International Circuit was going to feature some tough asphalt, as well as very demanding corners. Being in a desert, sand might impact the grip levels too.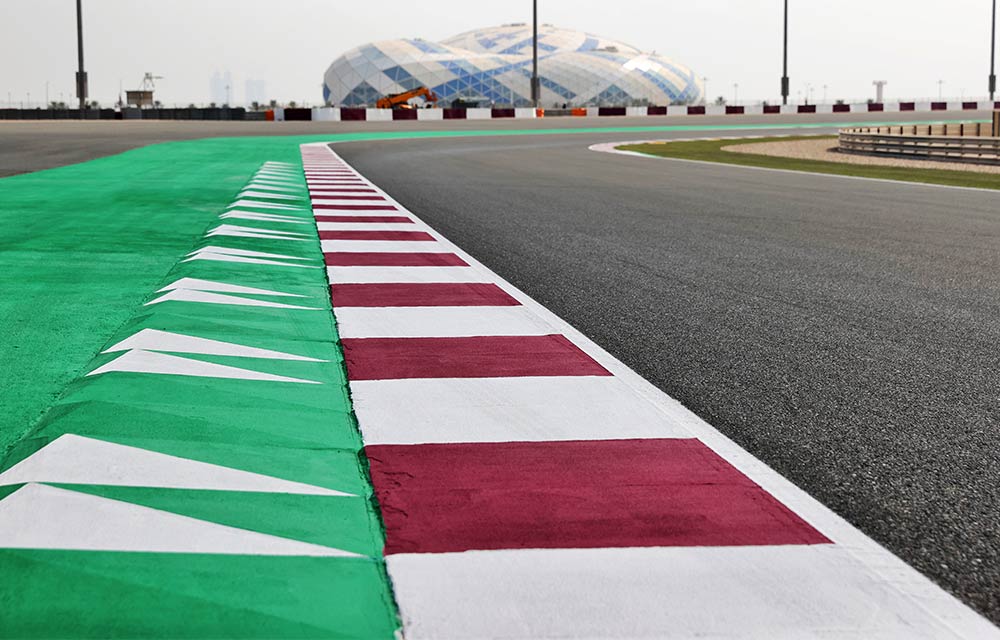 In their race preview, Pirelli listed characteristics of the track that could influence how the tyres behaved. They included the long kilometre straight and the 16 corners, which means the tyres are always working hard and "this is expected to lead to a reasonably high degree of degradation". Starting at twilight, the race would also be held under floodlights, so track temps should be different to those in the middle of a hot sunny afternoon. There were also no support races this weekend, which means no extra rubber could be laid down.
After Saturday's qualifying, Pirelli shared their thoughts on what teams should do for race day. "The optimal strategy for the 57-lap Qatar Grand Prix should be a two-stopper," their press release said. "A one-stopper is still not advised, though, just because tyre wear appears to be quite high."
There were 30 pit-stops throughout the inaugural #QatarGP, with a mix of both one-stop and two-stop strategies. 🇶🇦 #F1 #Fit4F1 #Formula1 #Pirelli pic.twitter.com/hN411iIiKq

— Pirelli Motorsport (@pirellisport) November 21, 2021
That last point is rather important, as several teams decided to go against the advice of the tyre supplier and try a one-stop. We all know how that ended, don't we—puncture after puncture.
In the end, four drivers experienced punctures during the inaugural Qatar Grand Prix.
Valtteri Bottas of Mercedes was first, who was the last to stop and ended up paying the price for it. Having started the race on a set of used mediums, Bottas reported a puncture by Lap 33. He limped back to the pits and changed to a new set of hards but eventually retired from the race.
LAP 37/57

Fernando Alonso's view of that Valtteri Bottas puncture… 😲✨#QatarGP 🇶🇦 #F1 pic.twitter.com/WJPrW63l4Q

— Formula 1 (@F1) November 21, 2021
Next up was Lando Norris, who pitted for a new set of hard tyres on Lap 25. After running in a solid top-five position, Norris experienced a puncture and would pit on Lap 49 for a new set of mediums. "I heard quite a few people had punctures. I think there is an obvious problem going round," Lando said after the race, certainly not at all happy. "We could have been P4, at least, without [it]."
On the same lap, George Russell in his Williams got his puncture. Russell had pitted for a new set of hard tyres on Lap 17 but was looking to go to the end of the race in what he called an "audacious" one-stop strategy. Why did Williams ignore Pirelli's advice and go for a two-stop? They were trying to do something different to their main rivals, Alfa Romeo.
Moments after Russell's disaster, his teammate Nicholas Latifi also had the same issue.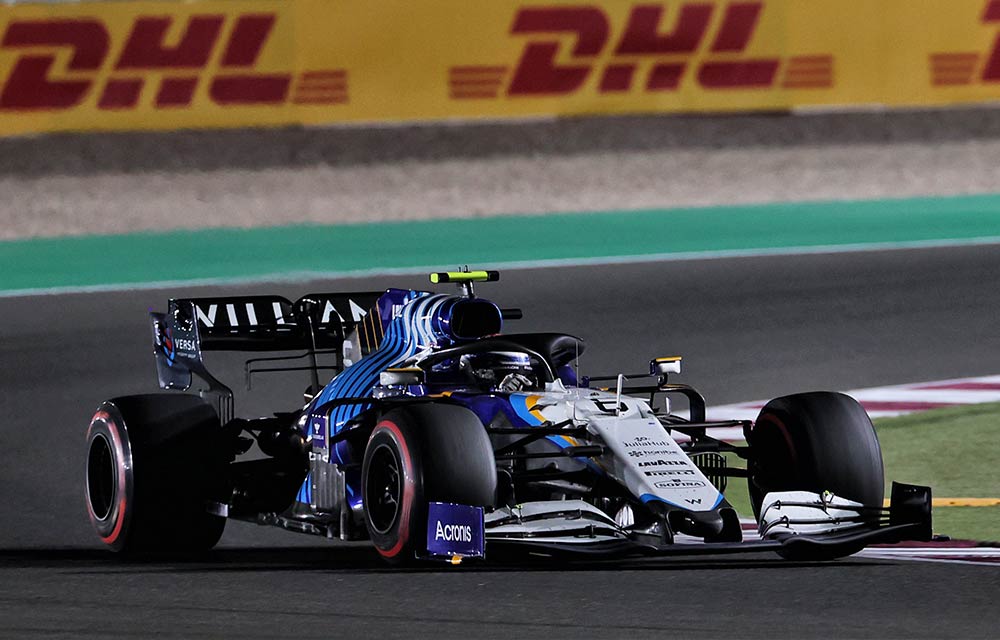 One thing that was common among the drivers that suffered punctures was the rate at which it happened. Nobody seemed to expect it. After hearing about Russell's drama, Nicholas was asked about the conditions of his own tyres, to which he said "everything felt under control" and had even passed the pitlane moments before.
All four punctures were on the front-left tyres because it was the most stressed tyre on the circuit. Nevertheless, Pirelli's Head of Racing, Mario Isola, told Sky Sports F1 that "the reason why we had just punctures on the front left needs to be investigated".
LAP 54/57

Tyre woe for several drivers as Russell, Norris and Latifi all reports problems

A crazy finish to this one with three laps to go in Qatar 😲#QatarGP 🇶🇦 #F1 pic.twitter.com/JZTK13Ik7k

— Formula 1 (@F1) November 21, 2021
"All the tyres were quite worn," he explained. "We have cuts on the tyres which we need to understand if they were caused before the loss of pressure, or after the loss of pressure. We are waiting for telemetry data from the teams that is a really important element to understand if the loss of pressure was sudden."
Several teams did make the one-stop work, including Alpine, with Fernando Alonso returning to the podium after a seven-year absence!
Do you think the teams should have listened to Pirelli's advice? Let us know in the comments below.