If the other drivers were in a sprint, Alex Albon ran a marathon at the Australian Grand Prix. 👏 Having been disqualified from qualifying for not having enough fuel in the car, the Williams driver was forced to line up in P20 and put in a monster performance to make his hard tyres last for a whopping 57 laps!
Eventually, taking his mandatory pit stop on the penultimate lap, Albono crossed the line in 10th to bring home the team's first point of the season. Although his race engineer James Urwin mistakenly told him he'd finished 11th, initially 😅
What makes it even more remarkable is that his engineers thought he'd realistically finish at the back of the pack and didn't plan his rogue strategy until midway through the race.
Just call him the tyre whisperer. ✌️ pic.twitter.com/iXmda44xox

— Williams Racing (@WilliamsRacing) April 10, 2022
"That's twice this week we can't do the numbers," his engineer joked on the radio.
"I think we just need to qualify on this tyre as well.
"We need to have a go at Rich [Lockwood – Williams' Head of Race Strategy].
"What were we guaranteed? 19th and 20th no matter what?" Alex responded. The sass!
Deciding not to pit under the Virtual or full Safety Cars, Alex stretched his tyres well beyond the 40 laps Pirelli recommended and climbed all the way up to seventh, whilst still putting in quicker lap times as the final laps counted down.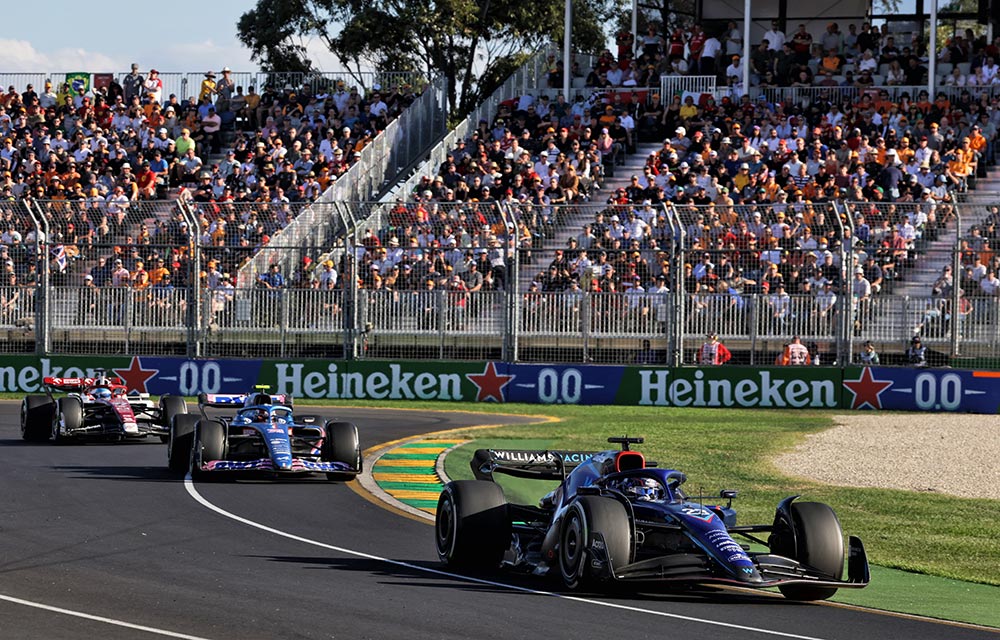 A slow stop for softs dropped him to P10 as he managed to hold off Alfa Romeo's Zhou Guanyu. With all that, no wonder Alex was left in disbelief at the "unimaginable" result.
"We fought hard, and it was like qualifying for 30 laps for us," Albon added. "We had a slow stop, I think the front-left [tyre] was a little slow, but it almost suited us because I almost came up right beside Zhou [Guanyu], and he couldn't switch back or get a run into Turn 3. So that was the plan.
What did you think of Albon's performance in Australia? Let us know in the comments below.
Image Credit: Williams Racing