Battling against your work BFF for the last powdered doughnut in the Krispy Kreme box is always a bit tense. However, when you're competing for an F1 world championship, workplace tensions tend to heat up just a little bit more.
It's hard to believe that the team that has won the last 8 constructors' world titles is now battling for scraps left by Red Bull and the Ferrari strategy department. However, their shared struggles and broken backs have allowed Hamilton and Russell to bond, and that's played a big part in their team's recovery this season.
"I think the biggest opponent for George and Lewis was the car," said Mercedes CEO Toto Wolff to Motorsport.com. "And that was certainly advantageous in some respects."
"They used different solutions and set-ups, even a lot on some occasions, with the aim of exchanging impressions and useful information to come out of the situation we experienced."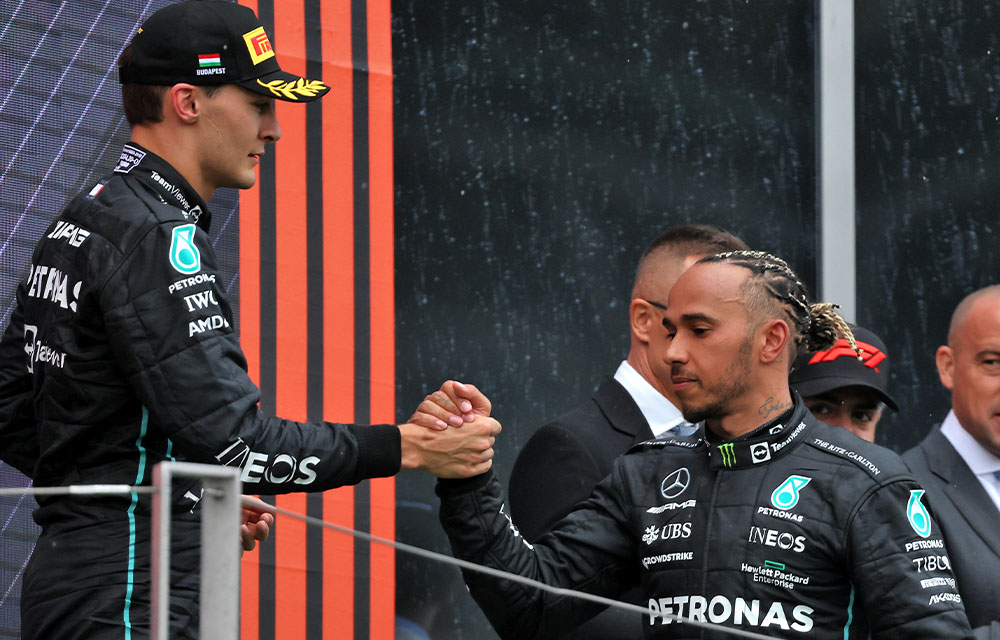 Ahead of the Belgian Grand Prix, Mercedes currently sit third in the constructors' standings, trailing Ferrari by just 30 points despite bouncing their way through the majority of the first half of the season. However, their recovery could mean bugger all if Mercedes start to fall into a 2016 wormhole.
Although the Silver Arrows were dominant, Hamilton and teammate Nico Rosberg consistently bumped heads during their 2016 campaign (to put it lightly) and it ultimately led to a pretty toxic work environment in the Mercedes camp. They definitely wouldn't have shared the last Krispy Kreme doughnut, that's for sure! 
However, Wolff believes Hamilton and Russell won't share the same fate.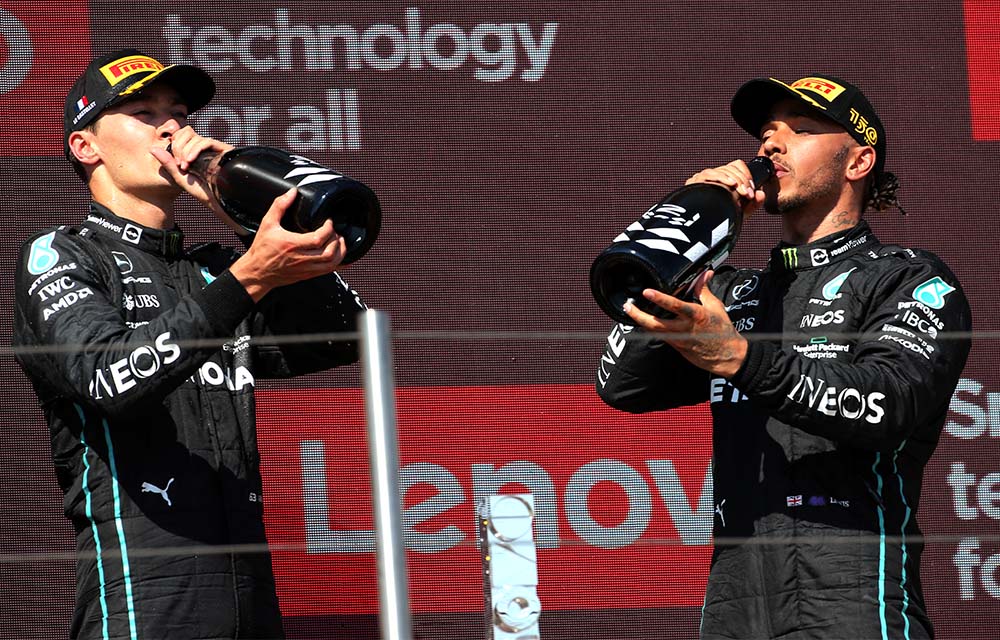 "When the objectives become races and championships, I will be able to tell you whether the respect I see today between the two will prove to be a predominant factor," added Wolff.
"When playing for the highest stakes I think it's natural to have some tension, but if people fundamentally respect and esteem each other then it will never go too far."
Are Hamilton and Russell likely to fall out once the Mercedes gets better?