George Russell's long-awaited opportunity to line up alongside Lewis Hamilton at Mercedes has many of us fans wondering, is he going to be the star of the show or be made to play second fiddle in the supporting role?
According to Mercedes Team Principal Toto Wolff, it's definitely not the second option. He insisted that the Silver Arrows have always given their drivers a level playing field and rejected the possibility of choosing a number one and number two on track.
"We never had a situation where one and two. They have equal opportunities and the same car," he stated, as quoted by Sky Sports. If you say so Toto 👀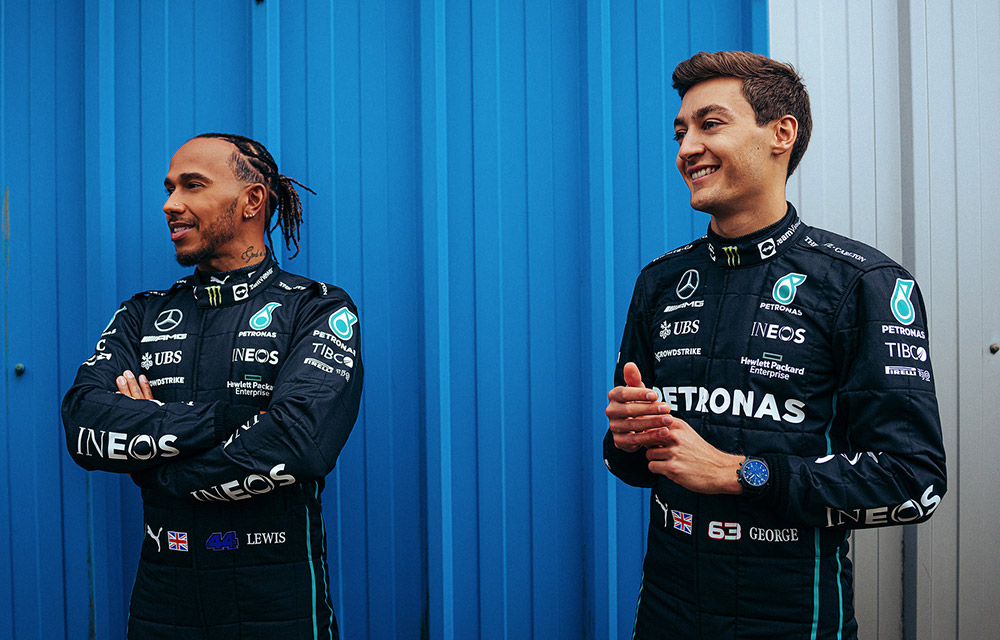 Time and time again across their five seasons together, Valtteri Bottas played the perfect wingman for Hamilton. The Finn seemed unable to consistently match his teammate's pace and finished a distance third in 2021, 161.5 points adrift.
Meanwhile, Mercedes face an inter-team battle of a generation this season as their new arrival is expected to prove much more of a challenge for the seven-time champion.
It's very much the apprentice versus the master. The 24-year-old Russell has one podium in 60 races but is hotly tipped to be an F1 World Champion in the making, while 37-year-old Hamilton has broken almost every F1 record in the book.
Although there's clear mutual respect between the two drivers, it wouldn't be surprising if there's a few fireworks between them, like we saw between Hamilton and Nico Rosberg back in 2016.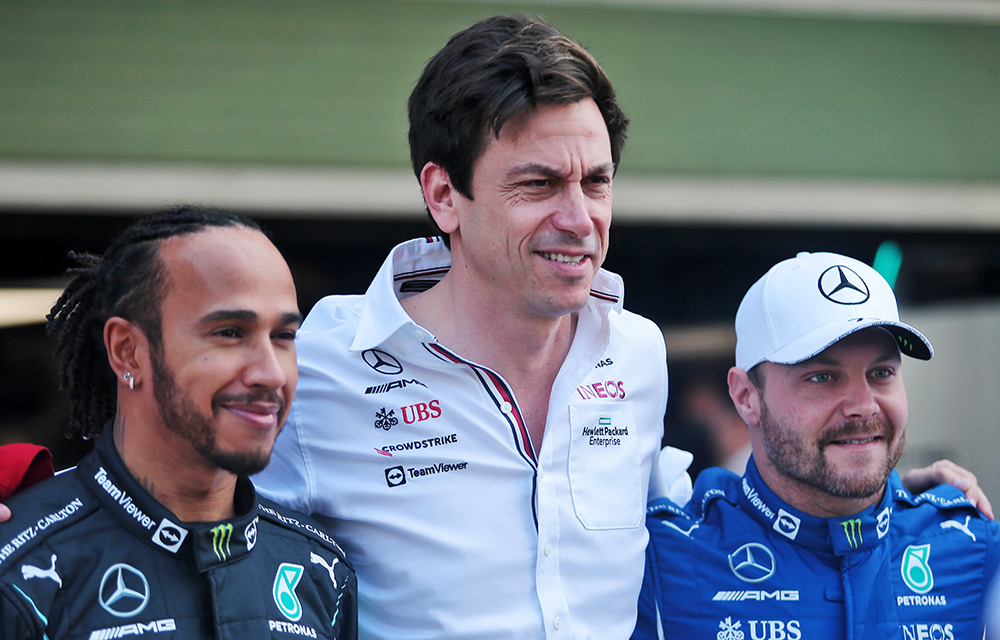 However, Wolff hopes to better manage the situation this time around and turn the fact that they've got two leading drivers into an advantage over their rivals.
"This year, the interesting situation is we have in George the up-and-coming star [in one seat], and undoubtedly the best Formula 1 driver ever in the other seat," the Austrian added.
"So the dynamic is new and clearly it's something that we will try to steer in a direction that has the most positive effect on developing the car and making us overall competitive."
What do you think of Wolff's comments? Let us know in the comments below.