With silly season producing some cracking conspiracies this year, all eyes have been on one young driver and a possible return to F1 in 2022. Alex Albon was racing at Red Bull Racing last year but was subsequently dropped by the team in favour of Sergio Perez for this season.
With it looking likely that Pierre Gasly and Yuki Tsunoda will remain at the sister team AlphaTauri, and it already confirmed that Perez is staying at Red Bull alongside Max Verstappen in 2022, Albon's future looked unclear. That was until a rumour started to circulate that Albon could be heading to Williams next year if his close buddy George Russell gets a Mercedes promotion.
However, being a Red Bull athlete and still the team's development and reserve driver, Mercedes naturally don't really want Albon in a Mercedes-powered car.
With Red Bull team boss Christian Horner saying yesterday that he "hopes that Mercedes don't block [Albon's] opportunity at Williams," Toto Wolff has now cleared up the deal that needs to be in place if Albon wants that Williams seat.
"It's one thing about the power unit, and I think Albon, as I said, is a driver that deserves a seat in F1," Wolff is quoted as saying by The Race.
"But it's tricky to have a 100% Red Bull driver with a Mercedes power unit.
"So, happy to work with him, as long as they let him free from his Red Bull contract."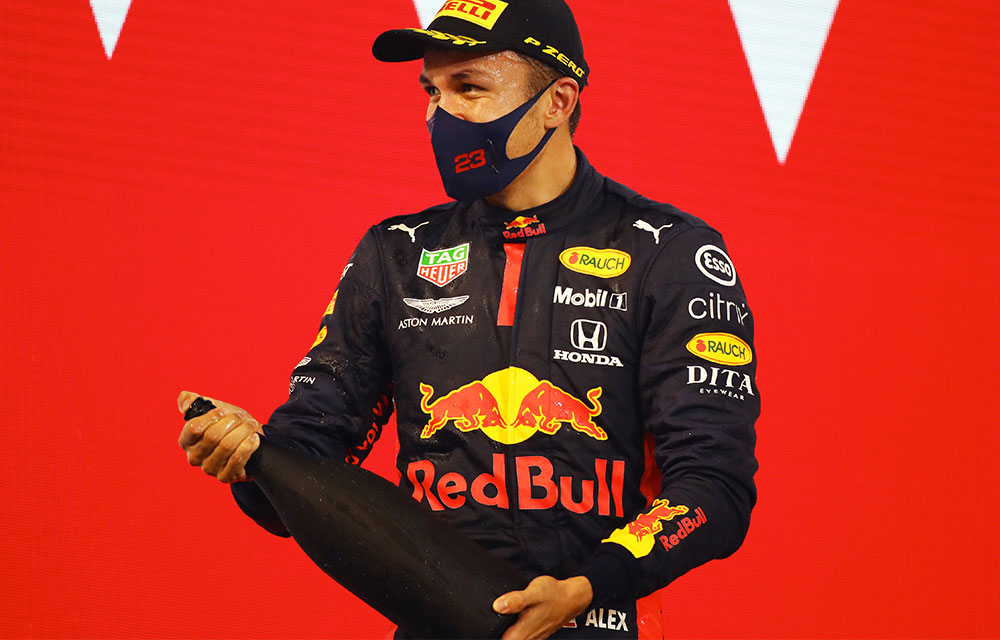 I mean, it's a fair request, but Albon does have strong links with Red Bull, having been a part of their 'family' for years now.
"And on the other side, we're supporting Nyck de Vries obviously," Toto continued. "He's in talks with Williams to get the seat there. There are quite some balls [in play] in there."
Nyck de Vries is a Mercedes driver, having just won the Formula E championship for the team last month and being a Mercedes F1 reserve driver, a role that he shares with Stoffel Vandoorne.
Both drivers have been linked with the Williams and Alfa Romeo seats, so at the moment it's anyone's guess who is going where.
Would you leave Red Bull if you were Albon?