Toto Wolff would be hard-pressed to find a punchline to this joke. The Mercedes boss was left thoroughly unimpressed after Lewis Hamilton was disqualified from Friday's qualifying because his rear wing failed the 85mm gauge test by only 0.2mm. 
Frustrations were evident at the Silver Arrows, with Toto telling Lewis on the radio to "f**k them all". This is unsurprising given that Hamilton's back of the grid start could have had serious consequences in their battle with Red Bull. Lewis will start in 10th place for the race later today, following his world-class performance in the Sprint. 
When asked about how the penalty had unfolded, Wolff said he and Hamilton were left in "disbelief" and thought Mercedes would be in the clear. The right side of the wing, which had been damaged during qualifying, apparently, gave them a performance disadvantage, and the stewards found there was no intent to break the Technical Regulations.
"I couldn't believe [it]. I thought that Ron Meadows [Mercedes Sporting Director] was taking a joke when I saw the WhatsApp," he added.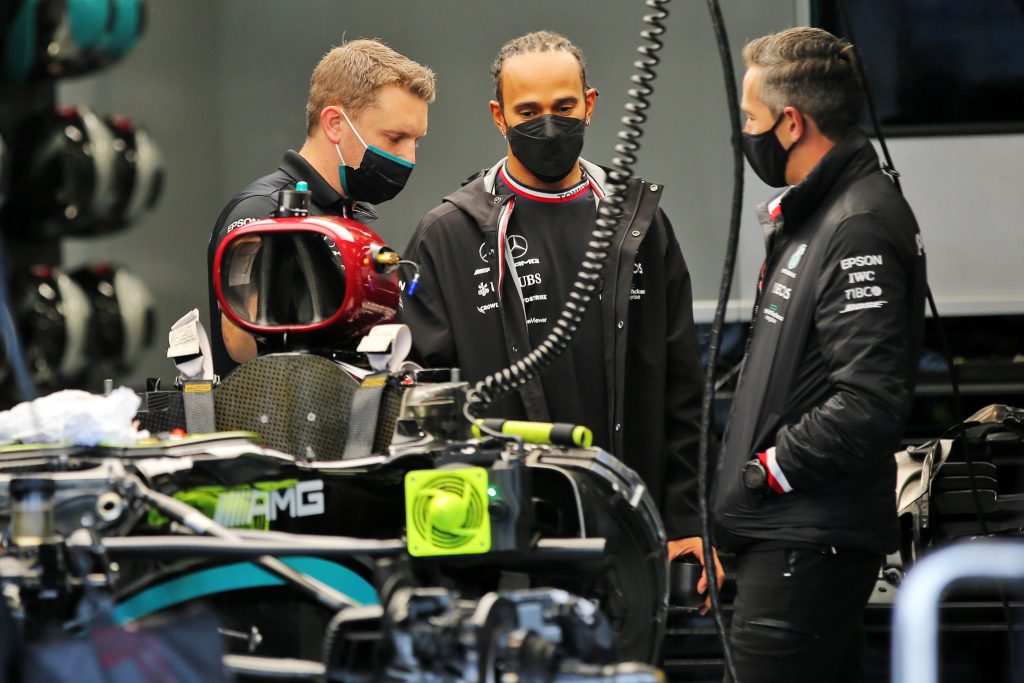 The incident seems to have left a bitter taste in Toto's mouth, as he expected the team would have been allowed to change the wing as their rivals have previously done rather than it resulting in a penalty.
"There are procedures in Formula One and a protocol you have to follow. We failed successive consecutive tests by the tiniest of margins.
"In the past, that would have meant fix it. We've seen it with the Red Bull rear wing last weekend. We have had many bargeboards, things, failures that were being put back because the FIA has our cut drawings. They had the wings. We wanted to leave the wing with them so they can cut it in 1000 pieces."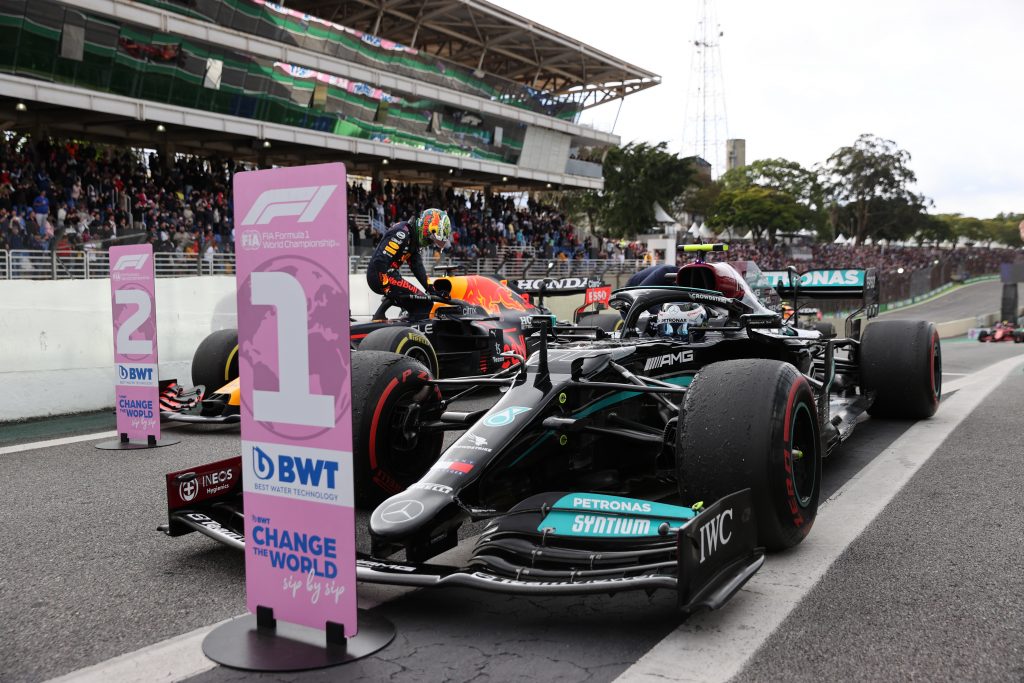 Mercedes continue to hold off Red Bull by only two points at the top of the Constructors' Championship thanks to Valtteri Bottas' Sprint victory. Meanwhile, Max Verstappen's second-place finish saw him extend his championship lead over Hamilton to 21 points.
We'll be on the edge of our seats at lights out in Interlagos.
Should Mercedes have been allowed to fix the rear wing rather than be disqualified? Let us know in the comments below.