Welcome back to D.R.E (Dre's Regular Editorial), and in his post-Monza edition, Dre breaks down the latest teammate and winning streak-related war of words between Mercedes and Red Bull! 🥩
Readers, I'm gonna be real with you. This is an annoying post. We got a genuinely good Italian Grand Prix, and Ferrari actually brought the fight to Red Bull better than anyone has in 2023 so far. Carlos Sainz led 14 whole laps! 14!
Two months ago, almost to the day, I wrote about Lewis Hamilton and Max Verstappen's off-track jabs over car development and their Austrian qualifying tangle and why I felt the whole thing sounded petty. And this weekend has felt like a natural follow-up.
For those who haven't seen it, Lewis Hamilton told Sky Sports Italia that he had better teammates than Max Verstappen has had in his F1 career. Verstappen responded by calling Hamilton jealous and that he needs to look in the mirror and appreciate what Red Bull's doing. And just when you thought we were over it, Toto Wolff said Max winning 10 straight races was "irrelevant" and said it was for "Wikipedia". As a colossal nerd, I took that one personally.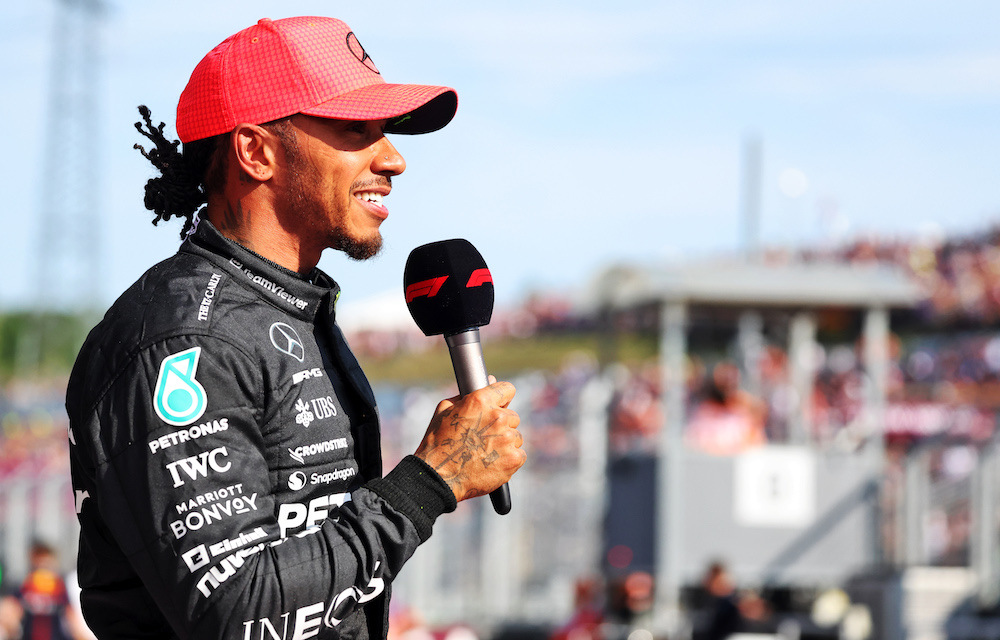 So let's try and make sense of all of this while both their respective fanbases start lighting their pitchforks.
At face value, yes, Lewis has had stronger teammates than Max. Give me Alonso, Button, Rosberg and Bottas (and Heikki!), over a rookie Sainz, Ricciardo, Gasly and Albon. But it also fundamentally ignores the cultures of the teams they've driven for.
In the past, McLaren had no problem putting two big-name #1 drivers together to try and maximise success. Prost and Senna. Button and Hamilton, and then again with Alonso, etc. Mercedes have been similar since coming back to the sport in 2010. They brought Michael Schumacher out of retirement. Nico Rosberg made that team his own and then had to deal with Hamilton coming in, leading to the biggest civil war in modern F1 history. Bottas was a convenient solution because he was a great team player and just wasn't as good as Lewis in their five years together.
Red Bull has largely built around one outstanding driver and their academy setup, rarely going for the best driver available for the other seat.
Sebastian Vettel was the focal point at first, then Daniel Ricciardo briefly before the Verstappen master plan came into effect when he was just 16. You could argue it's done them more harm than good, alienating Ricciardo in the past and trying and failing to fill the resulting void.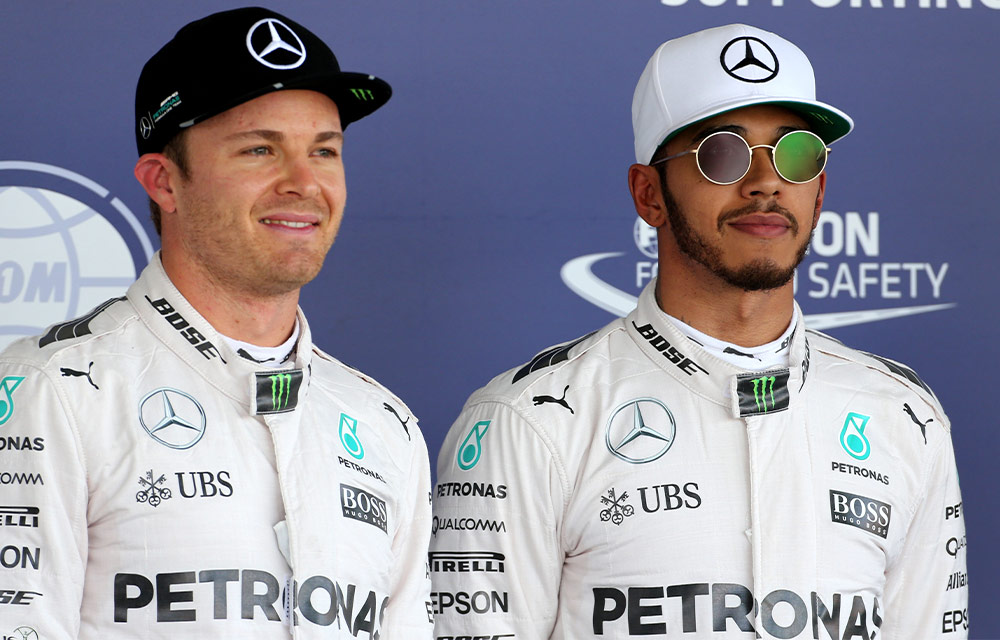 Sergio Perez is their latest head-scratcher, but he and Mark Webber have been the only drivers that Red Bull have signed outside of their academy since the turn of the last decade. So yeah, the way Red Bull operates, you're more likely to sacrifice someone deemed "not good enough" if it means discovering an all-time great, which Red Bull has done twice since its inception.
Hamilton knew exactly what he was doing when he was making those comments. He knows his period of dominance was backed up by an intense Rosberg feud and Vettel posing a threat when he was in red. It can't be easy on the outside looking in when Max has had it relatively easy. You could argue Max has an even more dominant car, a teammate you know you're better than, and everyone else in the midfield tripping over each other.
No, I don't think a man with the greatest statistical career in F1 history is jealous of Max suddenly ripping off an even more dominant streak. If nothing else, Hamilton's consistently spoken about wanting the sport to be more competitive, even when he was the one doing the beating. Both Lewis and Max have egos, as all racing drivers do, and will move the goalposts to suit their own agendas. That's what we do as people.
And honestly, it saddens me that Toto Wolff wants to reduce a never-before-seen F1 record to mere nerdery. F1 is a driver's sport, far more than it is a team sport in the eyes of those who follow it. Statistics are important. They help us tell the stories we want to tell, and define the legacies of those who compete. And they can win you all those heated debates on your favourite Discord server. Trust me, I know.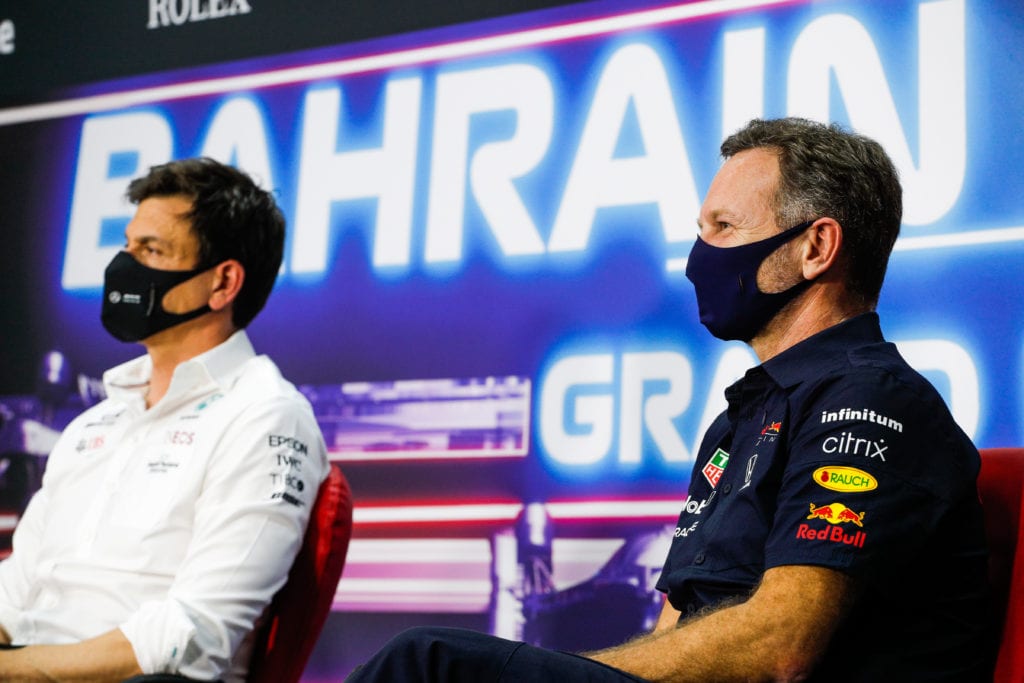 I've mentioned before I'm a huge Sebastian Vettel fan, and you can't complete the story of his career without mentioning his 2013 season of 13 wins, and nine straight to close out the year. Or his 2011 season that had 15 pole positions, another record Max might take this year. But then again, it's always a little bit easier to dismiss records being broken when you're not the one breaking them.
I said it two months ago, and I'll say it again here – with Mercedes screwing up the 2022 regulation changes, the next chapter of their blood feud with Red Bull will be settled over microphones and keyboards. It's what happens when one team has won 24 out of the last 25 races, and the other is giving chase for the first time in a decade.
What have you made of the Mercedes vs Red Bull war of words? Sound off in the comments and see you after Singapore for another D.R.E!