We've all paid an expensive cab fare before, but nothing quite like this…
A 1991 Williams FW14 has just sold at the RM Sotheby's auction house in Monaco for a record €4 million. It's said that the sound of champagne glasses' clinking' could be heard for miles around…
The car, driven and owned by British F1 legend Nigel Mansell, earned its taxi heritage at the 1991 British Grand Prix when it picked up three-time World Champion Ayrton Senna.
Silverstone 1991 ** Nigel Mansell * Williams FW14 * Ayrton Senna ** YallaF1 Magazine #Autostop pic.twitter.com/kBHdjVtTB1

— Ayrton Senna (@ayrtonsenna) October 20, 2015
After a race-winning effort from the Britain, Mansell offered the Brazilian a lift back to the pits after his McLaren ran out of fuel on the final lap.
Mansell and his Williams would go on to claim four more victories during the 1991 campaign but would ultimately come up short against Senna, who claimed his third and final world title.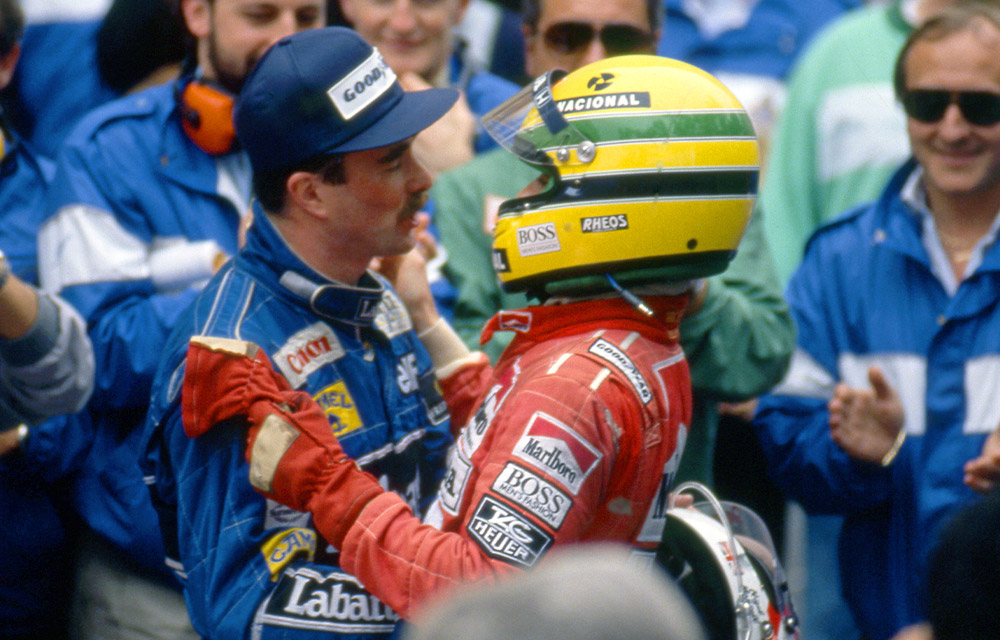 The RM Sotheby auction house also sold Mansell's race-winning 1989 Ferrari 640, for another €3.7 million.
So, not only will Mansell walk away from Monaco with some brand new tan lines, but also walk away €7.9 million richer 😂
SOLD: Williams FW14 'taxi for Senna' chassis #5 @rmsothebys Monaco sells for €4m – an auction record. There's a standing ovation in the room. pic.twitter.com/MshTcwrIuf

— The Signature Store (@Signature_Store) May 14, 2022
Not a bad weekend for the F1 champ!