Kimi Raikkonen has handed his entire Lotus team a T-shirt featuring his now-famous radio message, "Leave me alone, I know what to do." The quote was said whilst Kimi was on his way to victory at the Abu Dhabi Grand Prix, his first win for over three years.
There's also a new WTF1 Kimi T-shirt and sticker.
While those are exclusive to Lotus members, Katy has made some for the WTF1 store and you can get Kimi's famous quote as a sticker too.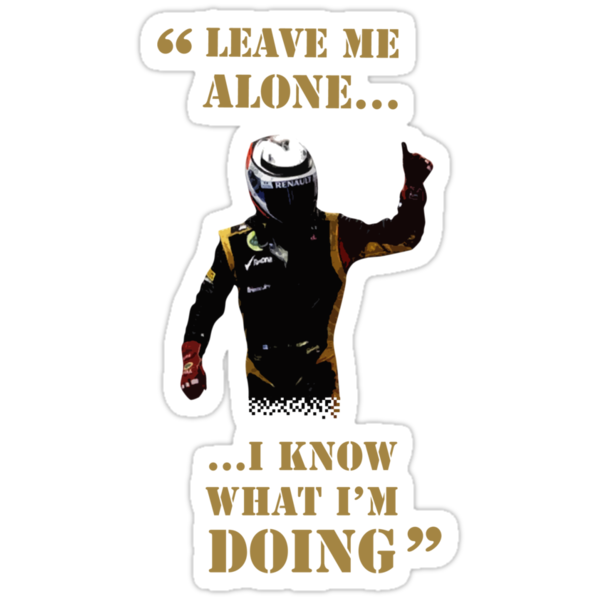 via