Daniel Ricciardo has had a bumpy ride since joining McLaren in 2021, but team boss Zak Brown believes that his relationship with the Aussie is "stronger than ever". 
The pairs relationship was said to be a little bit strained after Brown spoke on Sky Sports' Any Driven Monday show and said that Ricciardo's performances for the team had "not met his or our expectations". 
However, ahead of the British Grand Prix, Brown has decided to squash the 'beef'.
When asked by F1.com if his relationship with Ricciardo had changed after the comments, he said "No, not at all, we have a great relationship and had dinner a couple of weeks ago in London. We have good laughs together, and enjoy racing together, so the relationship with Daniel has never been better."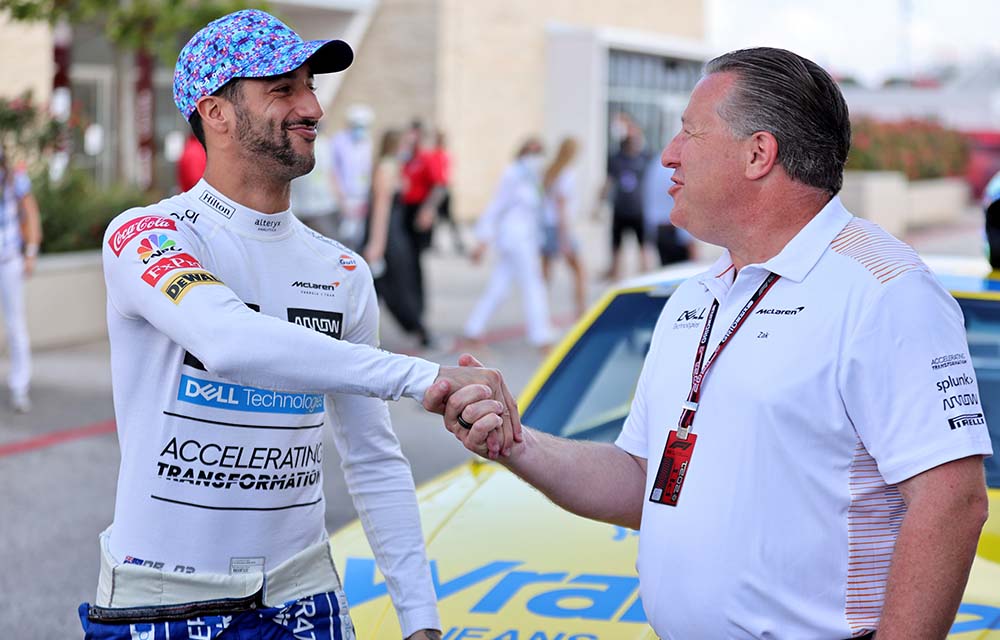 Brown also defended his previous comments about Ricciardo's performance with the team, saying "I was asked a question and I just gave an honest answer." 
Ricciardo and McLaren have struggled to adapt to the latest set of technical regulations in 2022, with his highest finish coming in Australia, finishing in sixth behind teammate Lando Norris. 
Meanwhile, Norris has continued his strong run of form from 2021, and currently sits seventh in the drivers standings – 35 points ahead of Ricciardo.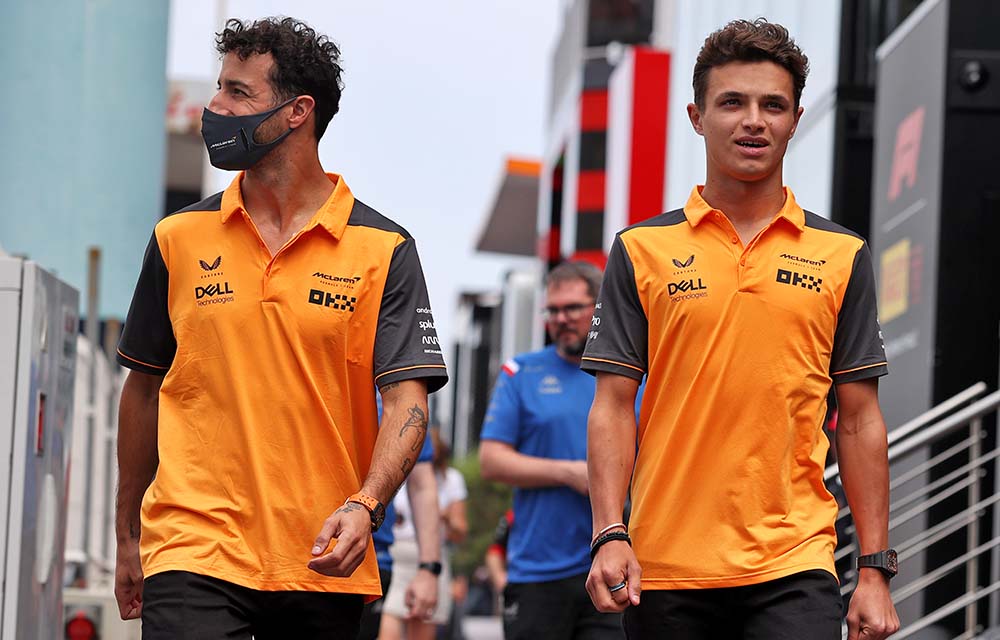 Despite the teams rocky start, Brown remains confident that he has the right drivers for the job, and his team needs to focus on getting them a car "that is capable of being at the front on a regular basis".
"I think last year in Monza when we had a strong race car," said Brown. "We could see what Daniel and Lando could do with it. I think we need to focus on giving our drivers better race cars. And I think Daniel is highly motivated, he has all of our support, and we're having fun. I have a great relationship with him."
Ricciardo has a contract with McLaren until the end of the 2023 F1 season, but do you think he'll still be racing with the team at the end of next year?