Lando Norris has been one of the best drivers in F1's midfield for the past couple of years, but McLaren boss Zak Brown sees "no reason" why his teammate shouldn't be just as strong.
Since joining McLaren in 2021, Norris' current teammate Daniel Ricciardo has had a rough time. Though he picked up the team's first win in almost a decade at Monza last year, Ricciardo has consistently fallen short against his teammate, finishing 45 points behind Norris in 2021 and trailing the Brit by 57 points in 2022 so far. 😬
Wanting to take McLaren back to the front of the grid, that level of performance hasn't really 'cut the mustard' for Zak Brown and he made that clear in a call with media including The Race ahead of the announcement of Ricciardo's exit from the team at the end of 2022.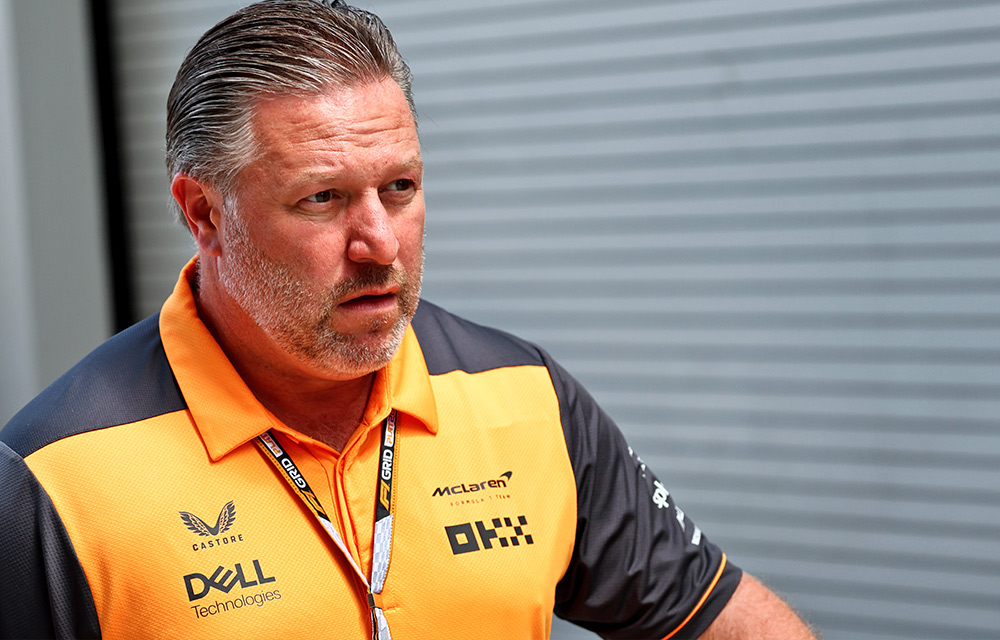 When asked if we might all look at Ricciardo's McLaren stint differently one day because it turns out Lando is an F1 great, Brown replied: "In all seriousness, Lando is clearly one of the superstars of the sport.
"The goal is to have two drivers that can race each other hard as you see in George Russell and Lewis Hamilton, or Carlos and Charles. Even Sergio and Max.
"So I don't see why we shouldn't be able to field two very competitive cars. Certainly, Lando sets the bar very high. But no reason why someone shouldn't be able to run as strong as him."
If he's given the right car, do you think Ricciardo could return to the front of the grid? 🤔