Gravel traps are no stranger to F1 circuits. Just ask Carlos Sainz at the start of the season – he found himself beached in a fair few 😬 They're a safety measure to help slow the car down and are also a great way of managing track limits.
However, one of the gravel traps in Zandvoort this weekend has certainly raised a few eyebrows. Mainly because it's fake…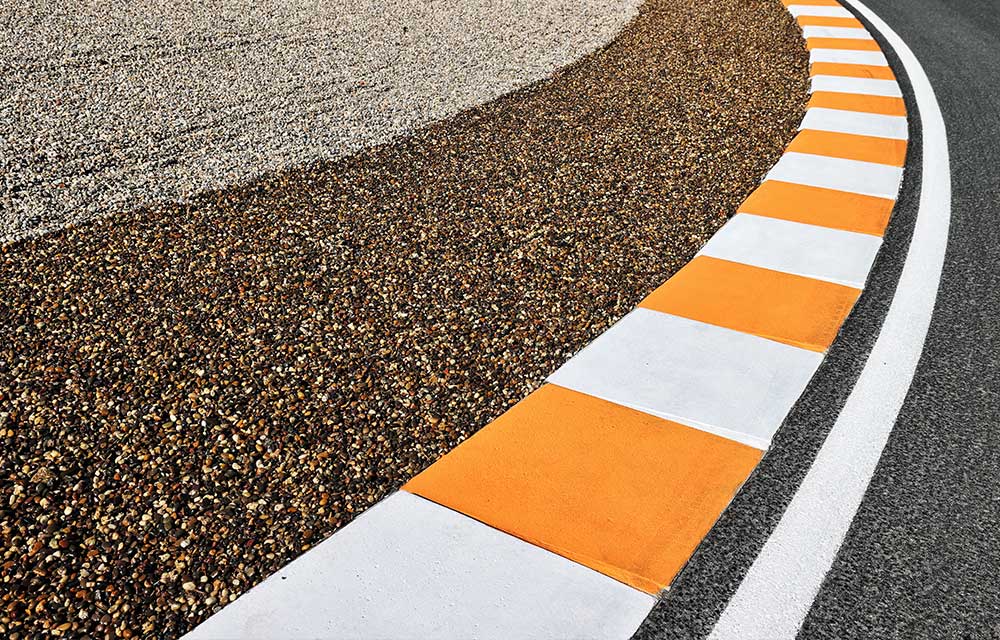 Images from a track walk on Thursday show the unusual addition to the circuit at Turn 12. The gravel trap appears to be coated in some resin, meaning that the gravel itself won't budge if it's driven over.
It might look weird, but it has been done because gravel kept making its way onto the racing line during the F1 support events last year, which caused many red flags.
Time to get the brooms out https://t.co/c61iucCyBx pic.twitter.com/3nf4rCRqQD

— WTF1 (@wtf1official) September 3, 2021
There's still real gravel behind the metre strip of fake stuff, but it's hoped this new feature will minimise the number of stoppages during a session and the need for marshals to keep sweeping the track clean.
If it's a success, we might see it implemented at more races!