Name a more iconic duo than the 2022 Mexican Grand Prix and the concept of 'unreliability'. It turns out that the rookie curse we saw in FP1 also extends to rookies with full-time race seats.
With mere moments to go until the clock hit zero in FP2, we saw yet another car struggle to maintain mechanical composure.
🚩 RED FLAG 🚩

Zhou Guanyu has pulled to the side at Foro Sol after being told to stop the car

The FP2 session will not be resumed, with less than a minute remaining on the clock #MexicoGP #F1 pic.twitter.com/YCrJJn6i11

— Formula 1 (@F1) October 28, 2022
Whilst swooping through the iconic stadium section, Zhou Guanyu's Alfa Romeo began making odd noises, and he was promptly told by his Race Engineer, "yep, stop the car, stop the car, stop the car now Zhou, immediately stop the car". In the midst of this, Zhou exclaimed "hydraulic failure!"
Well, it turns out he was bang on the money. It was indeed a hydraulic failure. As if to make matters worse, this incident followed a bizarre moment during FP1, where Zhou's Alfa Romeo needed to be retrieved from the end of the pitlane following a gearbox issue.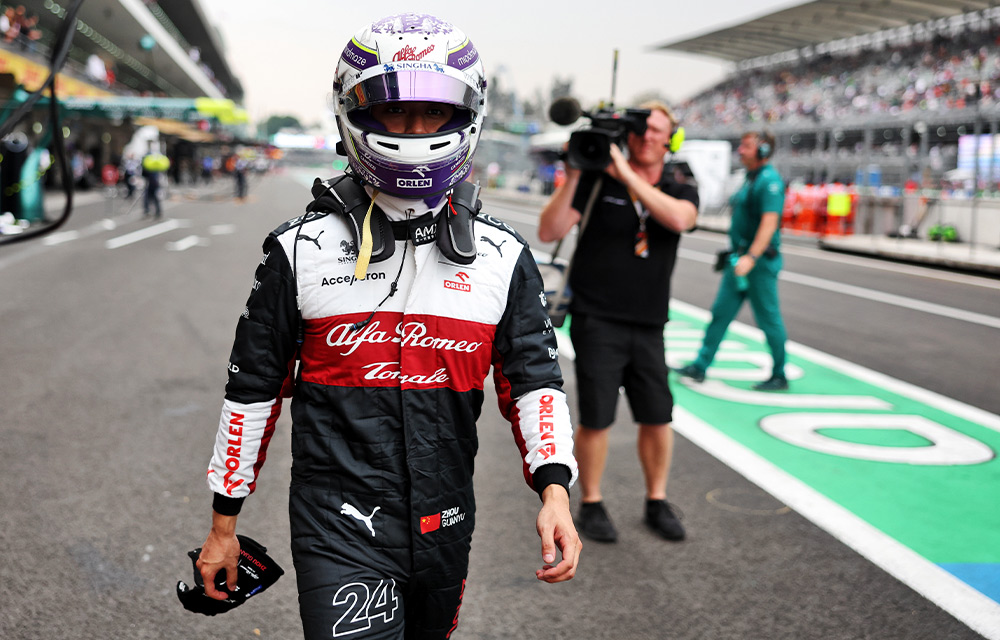 Blimey! With all of this cost cap drama, here I was thinking I'm glad I'm not an accountant at an F1 team. But it seems they won't have been the only team members who suffered a bad night's sleep last night. Mechanics and engineers alike will have been crunching the numbers, doing the diagnostics, and desperately sorting out their cars before today's qualifying session.
Are you surprised by the poor reliability we've seen so far this weekend?