With the 2021 F1 season proving to be one of the best EVER, WTF1 wanted to document this insane year with a very special annual. Our 2021 review is WTF1's FIRST EVER physical book, complete with 120 pages of the ultimate season analysis.
Full to the brim with race reviews, in-depth features, as well as fun puzzles and quizzes you come to expect from an old school annual, this book is the perfect blend of nostalgia meets the future.
Pre-order your copy now, and it will arrive in time for Christmas*!
Whether you want a special memory of this exceptional F1 season, or are stuck for a gift for the motorsport fan in your life, this annual is ideal.
Orders are open for a limited time only, and if you're a Team WTF1 Member you're also eligible for an exclusive discount.
Price: £14.99, or £11.99 for Team WTF1 Members and postage is even included! (View full pricing table)
If you are a member of Team WTF1 you can find the link to order with the discounted price in the members area, or in your emails.
* Christmas delivery is only guaranteed for residents of the UK only.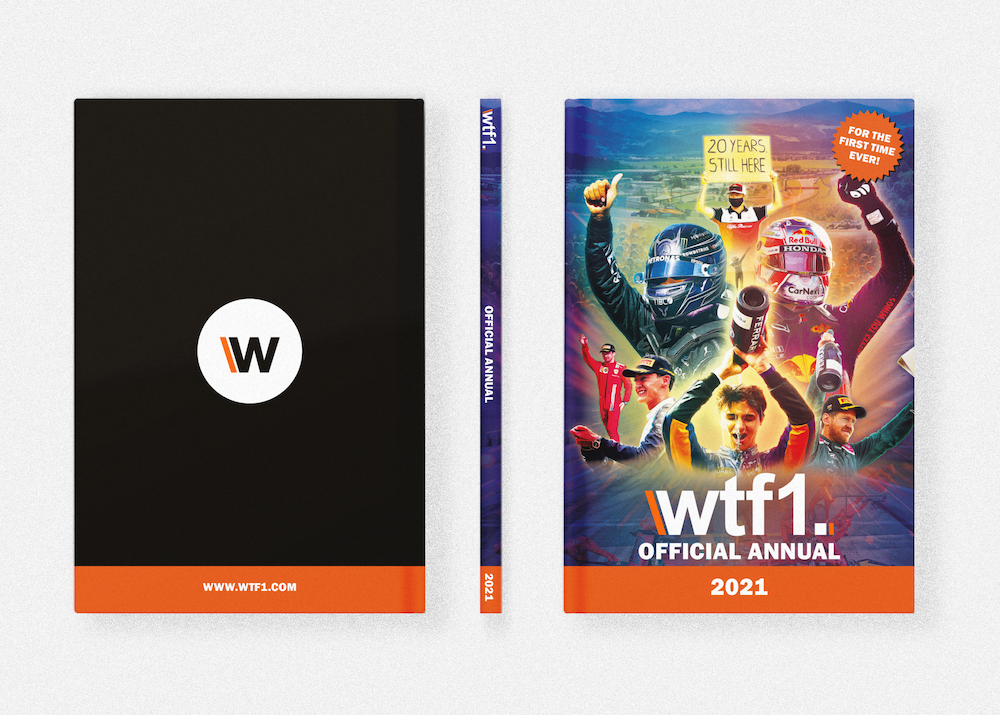 SOLD OUT
| Order type | Price |
| --- | --- |
| UK Team WTF1 members | £11.99 |
| UK non-members | £14.99 |
| EU Team WTF1 members | £11.99 + £5 postage |
| EU non-members | £14.99 + £5 postage |
| US Team WTF1 members | £11.99 + £10 postage |
| US non-members | £14.99 + £10 postage |
| RoW Team WTF1 members | £11.99 + £15 postage |
| RoW non-members | £14.99 + £15 postage |